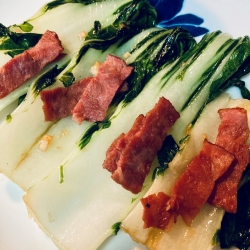 Ingredients
1 teaspoon olive oil
3 slices low sodium turkey bacon, chopped
2 teaspoons garlic, minced
2 Thai chili peppers, sliced
2 pounds bok choy
1 tablespoon low sodium soy sauce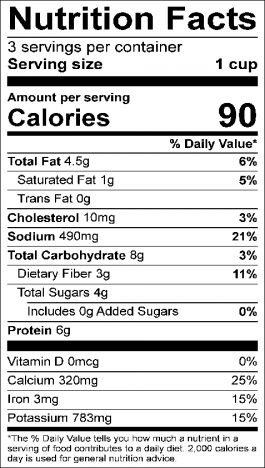 PREPARATION
Cut the bok choy above the root, rinse and dry.
Add oil, turkey bacon, garlic, and Thai chilies to a large frying pan on medium-high heat.
Gently fold in bok choy and add soy sauce when the turkey bacon is almost fully cooked.
When the stem of the bok choy is soft, remove it from the pan and plate.
Add your favorite whole grain to make a complete meal.
Download the Recipe/Descargue la receta: