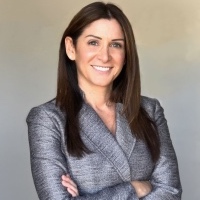 Sari Vatske, President and Chief Executive Officer
Sari Vatske joined the Central Texas Food Bank in June of 2022 as the sixth President and CEO in our 40-year history. An experienced food bank executive, Sari came to the Central Texas Food Bank from Feeding South Florida (FSF)—the country's fifth largest food bank—where she was Executive Vice President. In her new CEO position, Sari also sits on the Feeding Texas Board of Directors.
During her tenure with Feeding South Florida, Sari was named a "Top 100 Most Influential Business Leaders" by Palm Beach Illustrated Magazine in 2021, "Top Workplace Professional" by the Sun-Sentinel in 2016 and was named to "40 Under 40" by the South Florida Business journal in 2014. Sari was also a member of the Feeding America Fundraising Services Advisory Council, a member of the City of Boynton Beach's Affordable Housing Committee, and advisor to the Health and Wellness Committee for the Broward County School District.
Prior to joining FSF in July of 2011, Sari served as the Florida Regional Manager for No Kid Hungry, a Washington, D.C.-based organization working to end childhood hunger in the United States. Also prior to joining FSF, from 2006-2008, she served as the District Press Secretary for a United States Congresswoman.
Sari holds a Master of Arts in International Relations from Florida Atlantic University and a Bachelor of Science in Political Science from Florida State University. She also has a certificate in High Performance Leadership from Cornell University and is a Six Sigma Green Belt as well as a Certified Fund Raising Executive (CFRE).
In her free time, she loves spending time with her rescue Mastiff, doing anything outdoors such as climbing or skiing, and is a huge sports fan, especially of the New York Giants.
Catrina Salinas, Chief People Officer
Catrina has over 18 years of experience in Human Resources and is responsible for driving the strategic vision of organizational culture across the Food Bank, as well as leading the full range of Human Resource functions.
Prior to joining the Food Bank, Catrina worked in a variety of industries including medical, financial, and technology. She has served as Director of Human Resources for Xenex Disinfection Services, a medical technology company and as Human Resources Manager at Avnet Technology Solutions. Catrina holds an MA in Training and Performance Improvement from Capella University and a BA from the University of Texas at Austin.
When Catrina is not busy with her son, she enjoys yoga, trying new restaurants, and outdoor activities.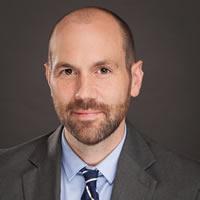 Mark Jackson, Chief Development Officer
Mark joined the Food Bank in 2010, leading the fundraising, marketing, and volunteer resource efforts of the organization. His team inspires the community to provide resources to nourish our most vulnerable neighbors and allow the Food Bank to grow to meet the need for support in Central Texas.
Before joining the Food Bank, he graduated with a BA from the University of Colorado and started his career working in sales and marketing for international sports medicine company Ottobock. Mark transitioned to the non-profit sector to serve as Development Director at Project Transitions, a Food Bank Partner Agency that provides hospice and housing support for individuals living with HIV/AIDS. He has over 10 years of non-profit leadership experience.
In his free time, he enjoys traveling around the world with his wife.