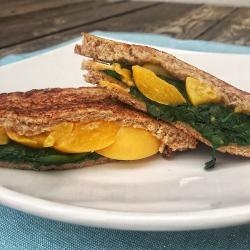 Ingredients
8 slices whole grain bread
1 15-oz can of peaches, drained
8 slices low-fat cheddar cheese
8 cups baby spinach
4 teaspoons vegetable oil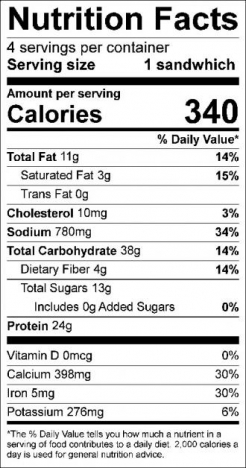 PREPARATION
Heat 1 teaspoon of vegetable oil in a large non-stick skillet over medium heat.
Place 2 slices of bread on the skillet and cook one side until browned. At the same time, wilt 2 cups of spinach on the side of the pan and remove once wilted.
Flip slices of bread and layer one slice of cheese, wilted spinach, ½ cup of peaches, another slice of cheese and the remaining bread slice.
Allow each side of the sandwich to brown before removing from skillet. Repeat steps for the remaining sandwiches.
SOURCE
whatscooking.fns.usda.gov
Recipe modified by CHOICES Nutrition Education Program
Download the Recipe/Descargue la receta: