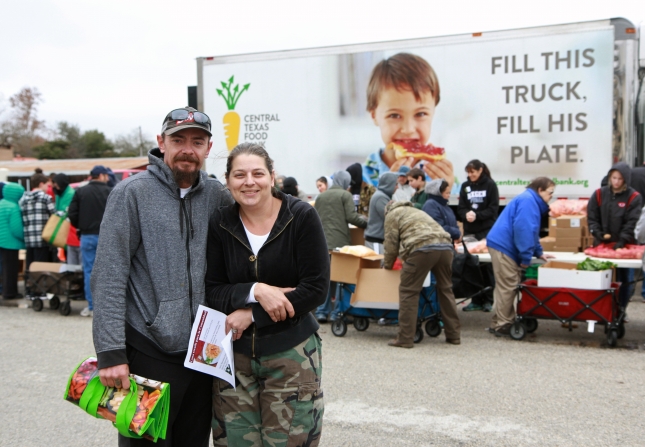 Jera and Heather have three growing girls. Their 7-year old is energetic and outspoken, while their middle child is quiet, smart and a straight A student. Their oldest daughter is a typical teenager, the couple said.
As parents, the only thing they want is for their daughters is to have a better future.
"We want a better future than what we're going through now, to be happy , healthy. We've fallen on hard times sometimes and we don't want that for them," Jera said.
Despite both parents working, this holiday season is tough for the family. Jera is self-employed and does a little bit of everything: painting, construction and general handy-man work.
However, when the weather turns cold and rainy, he has a hard time finding work. Without a stable income, the family struggles to make ends meet.
"I'm self-employed and to live here in this town, it's extremely expensive. The rent compared to the amount of money you make is not an equal amount," Jera said.
With rent, utility bills and other expenses to pay, the family has cut down on luxuries they don't need to help stretch their budget.
"We only have the necessities, no internet, no cable, nothing like that. It all helps us save money. We don't need the internet and we don't need TV," Jera said.
Even with all the changes they have made, the family has had to choose between paying their bills and putting food on the table. With three daughters to care for, the couple prefers to risk their car getting repossessed or not paying their bills on time to make sure their kids have nourishing meals.
"We don't ever go without food, but that sometimes make it to where we can't pay our bills," Jera said.
Thanks to the Food Bank, the family doesn't have to worry about groceries. At our Mobile Food Pantries, the family can restock their pantry and refrigerator with protein, fresh produce and pantry stables.
This holiday season, Jera and Heather are excited to give their daughters a better holiday season with a special meal they'll cook on Christmas.
"We really appreciate the fact that we don't have to worry, especially at this time of year, because we do have three kids and we try to have the best Christmas we can for them. It does save money and it does help," Jera said.
Families shouldn't have to choose between groceries and paying their bills, especially during the holidays. You can help hard working families like Heather and Jera's this holiday season. When you give through the end of the year, your gift will be doubled thanks to a matching challenge by the Beaumont Foundation and a generous local family.