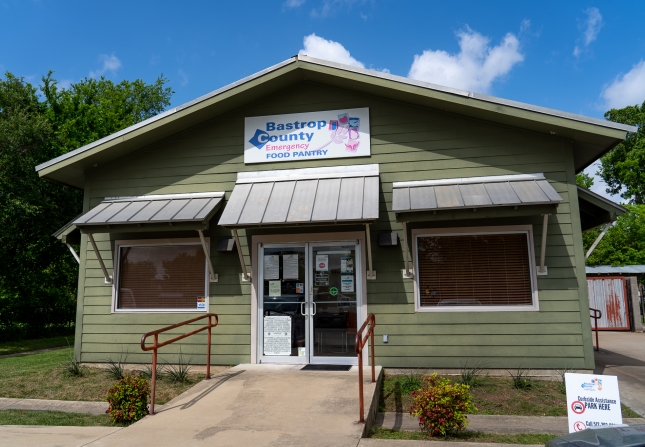 Within the last few years, Central Texas has witnessed a tremendous amount of growth, even amidst a global pandemic and our own natural disasters. As folks continue to make their way to the region, counties struggle to keep up with infrastructure growth. As we have seen, this has led to an increase in need from folks that fall into vulnerable populations in our community. Bastrop County has been no exception. While COVID-19 brought about nearly insurmountable challenges for everyone, Bastrop was still recovering from the 2011 and 2015 fires. The 2011 fires alone destroyed just over 1,700 homes. While the community has worked to rebuild since then, the pandemic and last year's winter storm has continued to drain their resources.
A shining beacon of hope in all of this has been the Bastrop County Emergency Food Pantry, who, since 1987, continues to serve the basic needs of Bastrop County residents. Last summer, they received a capacity building grant from the Central Texas Food Bank to help them expand and improve their ability to serve their neighbors.
Image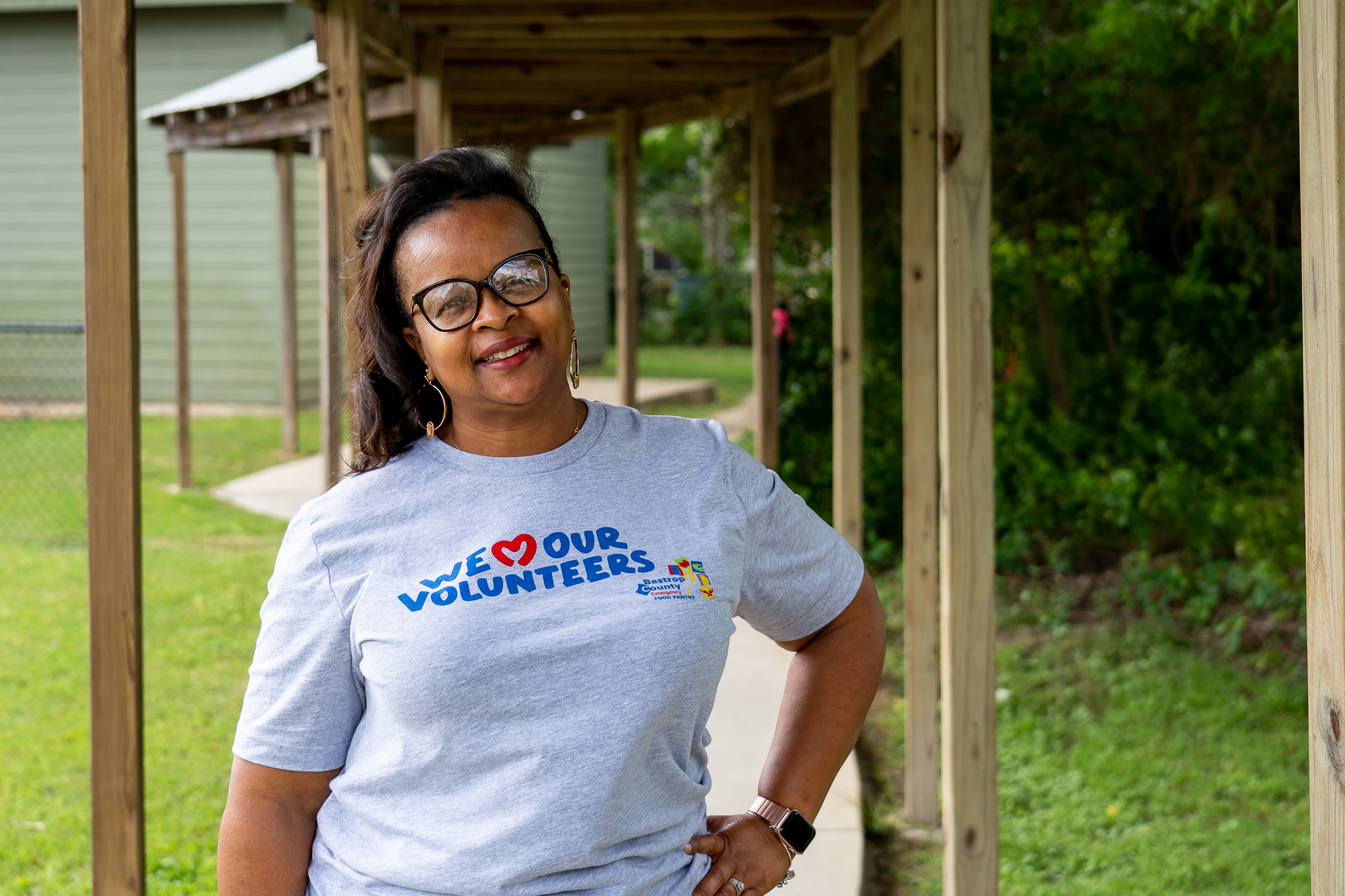 Tresha Silva, Bastrop County Emergency Food Pantry Director, says, "We see…a lot of hard working families, a lot of people that are trying to thrive and survive, but they just don't make a living wage that will address all of their basic needs, that will allow them to move into a place of being food secure rather than food insecure." Rising housing and living costs have been a negative result of recent population growth in Bastrop. While residents struggle to meet increased rent or mortgage payments, this limits their ability to put food—let alone nutritious food—on the table for their families.
Thanks to the capacity building grant, Tresha's team has been able to expand to include a Volunteer Manager and a Senior Program Coordinator. The addition of a Volunteer Manager has allowed for a more organized and focused approach to volunteers, which has had a direct impact on the number of hours the Food Pantry has seen from volunteer support, going from 241 in January to 419 in March. Thanks to the addition of the Senior Program Coordinator, the Food Pantry has also been able to increase the number of seniors they serve through their Brown Bag program, and foster a new connection with DoorDash that allows them to deliver meals right to seniors' homes.
In addition to the two new positions, the grant has also helped the Food Pantry with additional resources such as refrigeration, scales, a new barcoding system and iPads. With more freezer and refrigerator space, the Bastrop County Emergency Food Pantry is able to take more produce, meat and dairy options, and in turn offer more diverse protein options to their clients. The new barcoding system has also allowed the team to stay on top of inventory, to meet stock needs and keep track of future orders. Perhaps the most exciting piece has been the added technology that's come with the addition of iPads and a new client reservation portal on the website. Clients now have the ability to make reservations for services online, staff can do intake electronically out at distribution sites, and clients can fill out forms electronically when they check in. Thanks to these updates, the Food Pantry can collect data more accurately and efficiently.
Image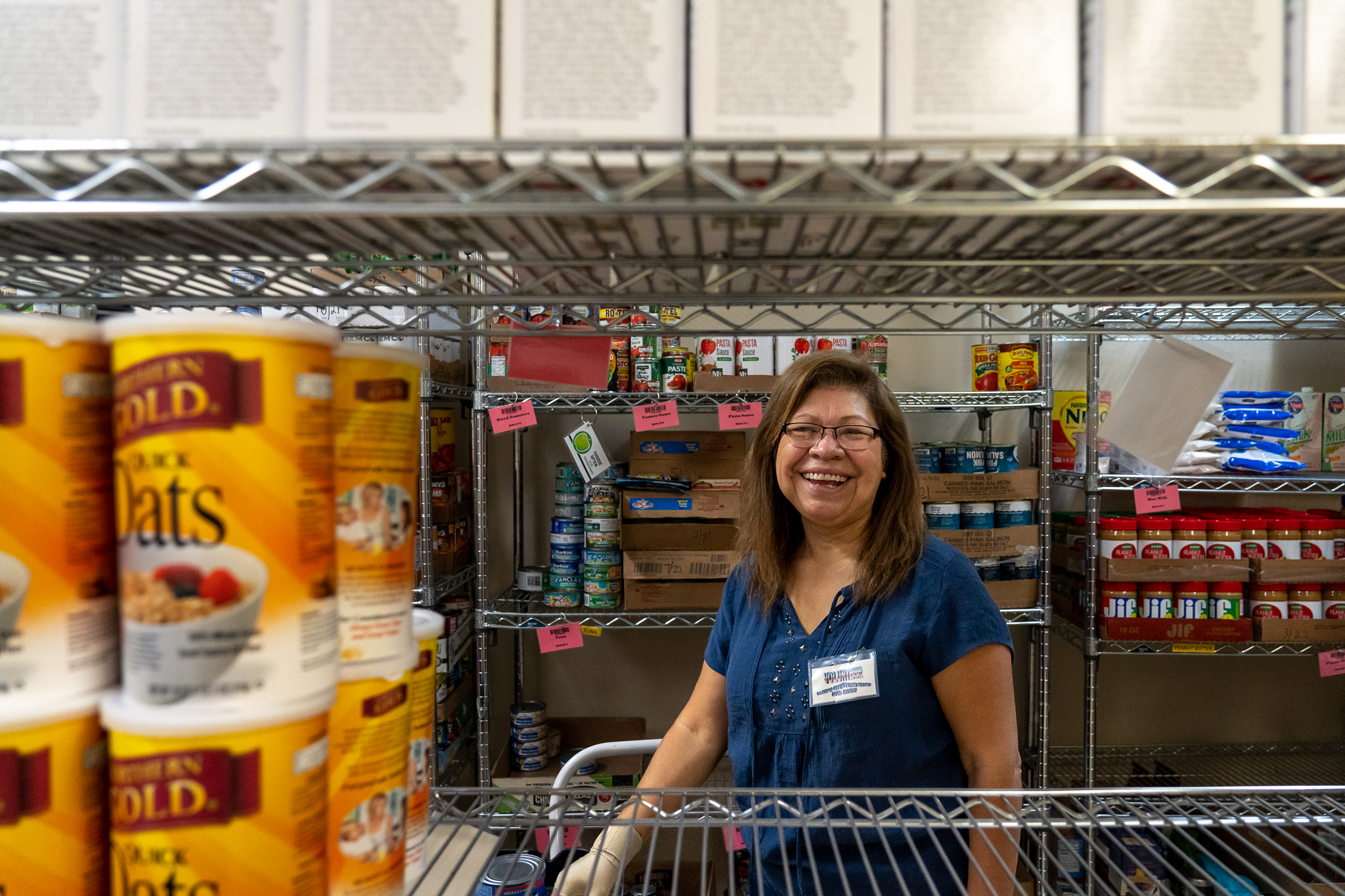 These changes have all brought about growth and opportunity for the team at Bastrop County Emergency Food Pantry, but they do continue to see a need for more volunteers, in particular Spanish speakers. Tresha stresses, "We want to be able to communicate with our program participants in their language that they're most comfortable with." This is particularly important to her team, because while food might be the basic need that brings them to the Food Pantry, there are often other needs behind that. With effective communication, staff and volunteers can help direct clients in the right direction.
But while Bastrop may experience a struggle for resources, there's no shortage of hope and support from its members. "We have a very giving community. People look to help each other out," says Tresha fondly. This much is clear in the work of all the folks who devote their time and efforts to Food Pantry's cause. We are delighted to be a long-time partner with such a mighty organization.
 
Image