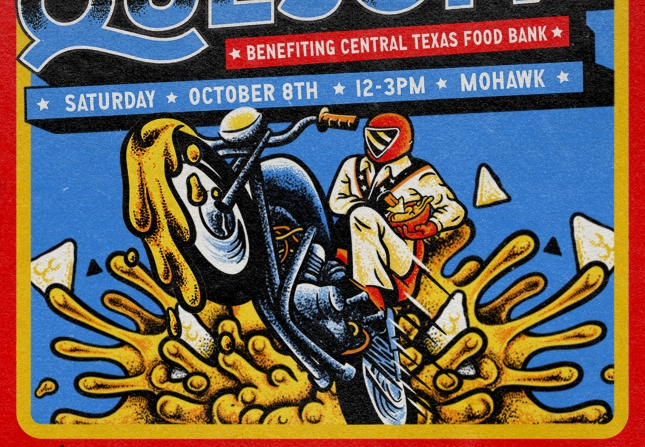 Quesoff, a celebration of all things melted cheese, will take place at The Mohawk on Saturday, October 8th from noon to 3pm.
Restaurants, top chefs, home-cooks, neighbors, brothers, sisters, pets will all go head to head in four categories - Meaty, Spicy, Veggie and Wild Card. A Best in Show will also be awarded to the overall top queso dish as decided by the esteemed panel of judges. DJ uLOVEi will furnish the soundtrack to it all.
100% of ticket proceeds benefit the Central Texas Food Bank! Tickets go on sale 8/9 at 10am CST.
Aaron Franklin (Franklin Barbecue, Hot Luck Fest), Luis 'Beto' Robledo (Cuantos Tacos), Matthew Odam (Austin American-Statesman / Austin360.com), Rosa de Lima H (La Santa Barbacha) and Vanessa Fuentes (Austin City Council) comprise this year's judges panel.
Mohawk Austin
912 Red River St.
Austin, TX 78701
United States