Cook Time
25 - 30 minutes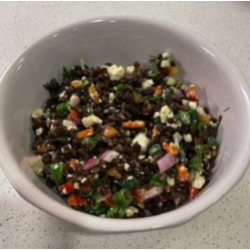 Ingredients
1 (15 oz.) can of brown or green lentils, rinsed, or 1.5 cups cooked
1 1/3 cups of canned or steamed green beans cut into 1/4 inch pieces
1/2 cup red bell pepper, fine dice
1/2 cup red bell pepper, fine dice
1/2 cup crumbled feta cheese, divided
1/2 cup crumbled feta cheese, divided
1/4 tsp. each kosher or coarse sea salt and black pepper
1 tsp. Dijon mustard
3 Tbsp. fresh lemon juice and zest of a lemon
1/8 tsp. ground cumin
1/4 cup finely chopped fresh dill, divided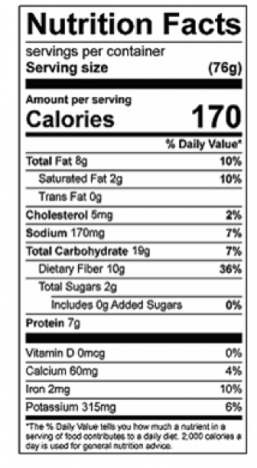 PREPARATION
Salad
In a large bowl, combine lentils, green beans, diced onion, diced pepper, 1/3 cup of feta, salt and pepper to taste.
Dressing
In a small bowl, combine extra virgin olive oil, lemon juice and zest, Dijon mustard, cumin, salt and pepper, and whisk to combine.
Stir in 3/4 of the fresh dill.
Assemble Dish
Add dressing to the lentil mixture. Toss well to combine
Garnish with remaining feta and fresh dill. Substitutions: firm tofu for feta cheese, steamed asparagus for steamed green beans, honey Dijon mustard for Dijon mustard
SOURCE (OR ADAPTED FROM)
https://dishingouthealth.com/mediterranean-lentil-salad; Recipe modified by CHOICES Nutrition Education Program
Download the Recipe/Descargue la receta: