Ingredients
1 bunch (1 lb.) beets, trimmed and peeled
2 large sweet potato, peeled and cubed
1/2 teaspoon garlic powder
1/2 teaspoon dried sage
1/2 teaspoon dried rosemary
1/2 teaspoon dried thyme leaves
1/8 teaspoon salt
1/2 teaspoon pepper
2 tbsp olive oil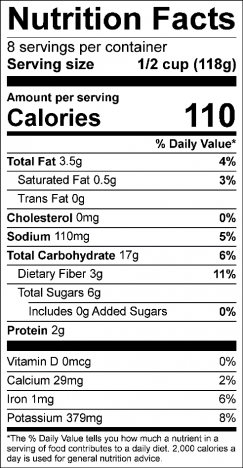 PREPARATION
Preheat oven to 400⁰F. Line a baking sheet with foil or parchment paper.

Cut vegetables into 1 inch chunks. Toss vegetables in a large bowl with garlic powder, dried thyme, rosemary, sage, salt and pepper and oil until evenly coated.

Spread vegetables out evenly on the cookie sheet in a single layer.

Roast vegetables in the oven for about 30-45 minutes, stirring once halfway through cooking, until vegetables are tender and starting to turn golden. Serve hot.
SOURCE
http://toriavey.com/toris-kitchen/2011/04/oven-roasted-root-vegetables/
Recipe modified by CHOICES Nutrition Education Program               
Download the Recipe/Descargue la receta: