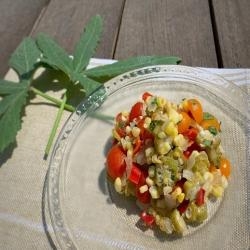 Ingredients
1 tablespoon olive oil
2 ears of corn, kernels cut off or 1 can of corn, drained and rinsed
1 lb. okra, thinly sliced
½ medium yellow onion, diced
½ cup pickled or fresh peppers, diced
3 cups cherry tomatoes, halved
1 tablespoon lime juice (one small lime)
1-2 cloves garlic, minced
¼ cup cilantro, chopped
½ teaspoon hot sauce (optional)
½ teaspoon salt
¼ teaspoon pepper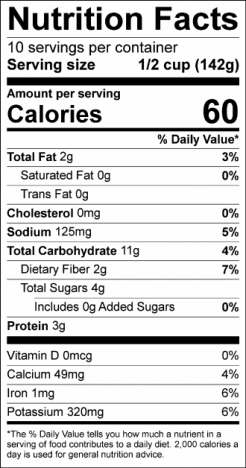 PREPARATION
1. Heat the olive oil in a large pan over medium heat.  Add corn and cook for 2 minutes.
2. Add okra and onion and cook for 3-4 more minutes until some color develops on the okra.  Add garlic and cook for 1-2 more minutes
3. Remove from heat and mix in tomatoes, peppers, cilantro, lime juice, salt and pepper.
4. Season with salt, pepper, and hot sauce to taste.  Serve with nachos, rice or baked fish.
ADAPTED FROM
https://skinnysouthernrecipes.com/okra-corn-salsa/
Recipe modified by CHOICES Nutrition Education Program
Download the Recipe/Descargue la receta: