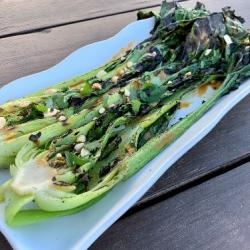 Ingredients
6 baby bok choy (or 3 large), sliced in half lengthwise
1 tablespoon olive oil
½ teaspoon pepper
¼ cup cilantro, chopped
¼ cup peanuts, chopped
2 tablespoons creamy peanut butter
2 tablespoons reduced sodium soy sauce or tamari
2 tablespoons water
1 lime, juiced
½ inch ginger root, minced
2 cloves garlic, minced
1 tablespoon sriracha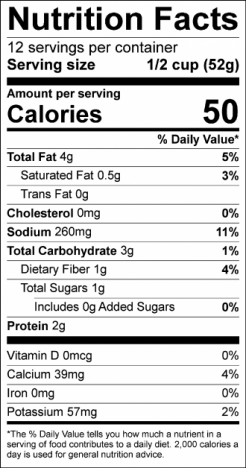 PREPARATION
1. Whisk together the peanut butter, soy sauce or tamari, water, lime juice, ginger, garlic and sriracha.  Set aside.
2. Heat a grill to medium high heat. Cut bok choy in half lengthwise and set it on a baking sheet.  Drizzle the olive oil on both sides of the bok choy and sprinkle with salt and pepper.
3. Grill the bok choy cut side down for 2-3 minutes or until it starts to develop some color.  Flip it over and grill for another minute.
4. Sprinkle with peanuts, cilantro and Thai peanut sauce.
SOURCE
http://liveinseason.com/seared-baby-bok-choy-thai-peanut-sauce
Recipe modified by CHOICES Nutrition Education Program
Download the Recipe/Descargue la receta: