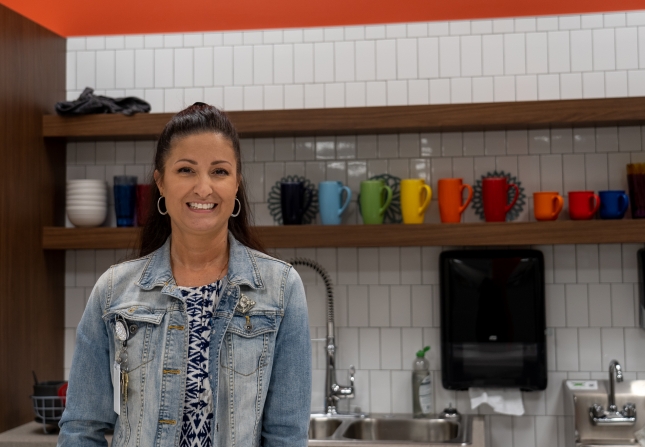 It was in April of 2020, at the height of the pandemic, that AIDS Services of Austin merged with Vivent Health. More than three decades after its original opening, the merger has allowed the organization to provide even more resources to those living with HIV in the Austin community. Since the merger, Vivent Health has acquired a new and larger building for its clinic, which includes a pharmacy, onsite dental services, a larger food pantry and more.
Image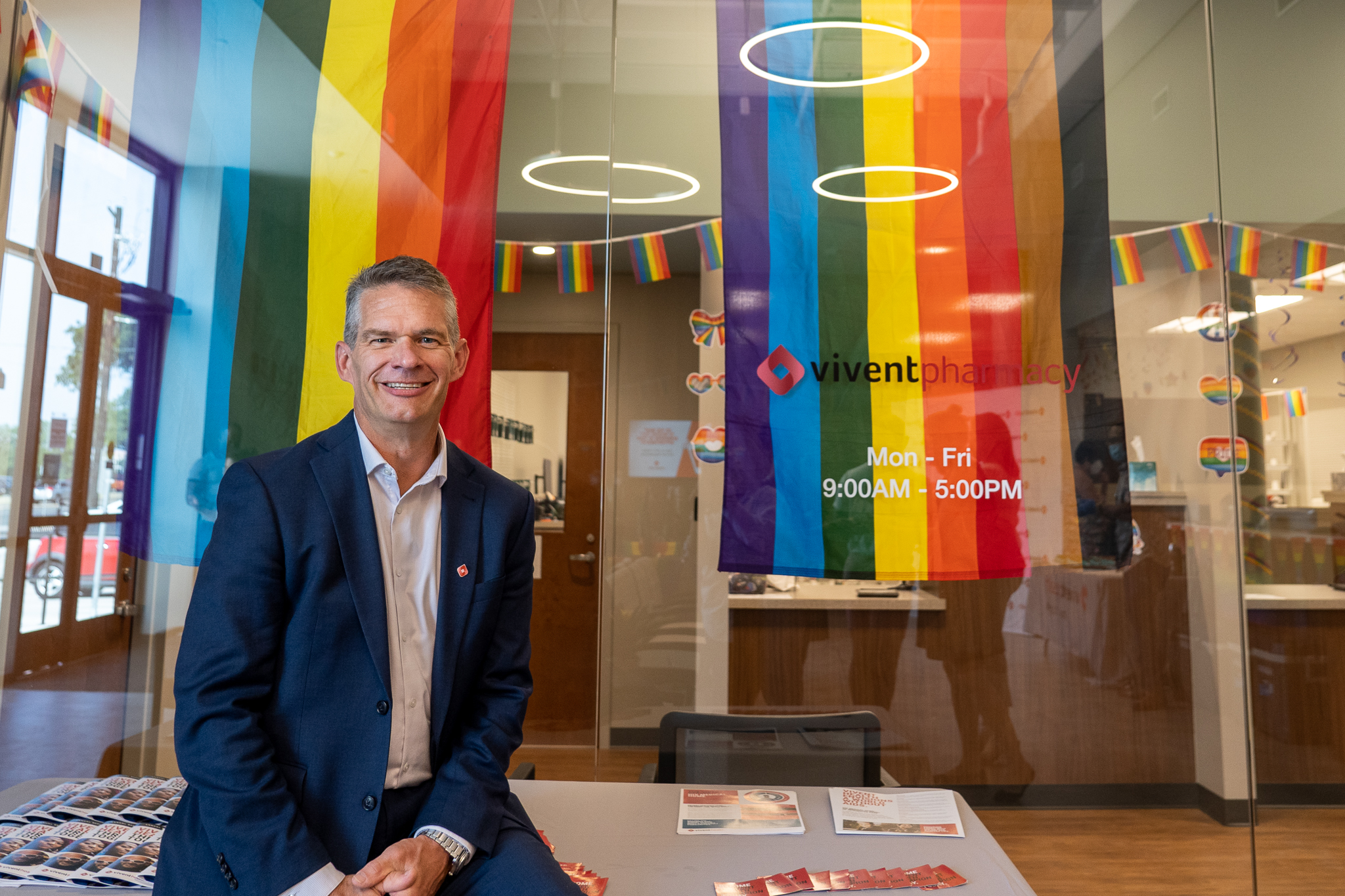 The team celebrated their official opening this month during a festive ribbon cutting ceremony with Vivent Health President and CEO Mike Gifford in attendance. The new and larger space comes at a time of high need as food pantry numbers begin to rise as inflation increases. Open Monday through Friday, the Vivent Health food pantry follows the client choice model. Folks receive a menu to choose items from and then are able to take their cart through the space to "shop" for their items. "It just makes it more of a personal experience, like going shopping," says registered dietician, Tarie Beldin. "The feedback has been really, really good."
Image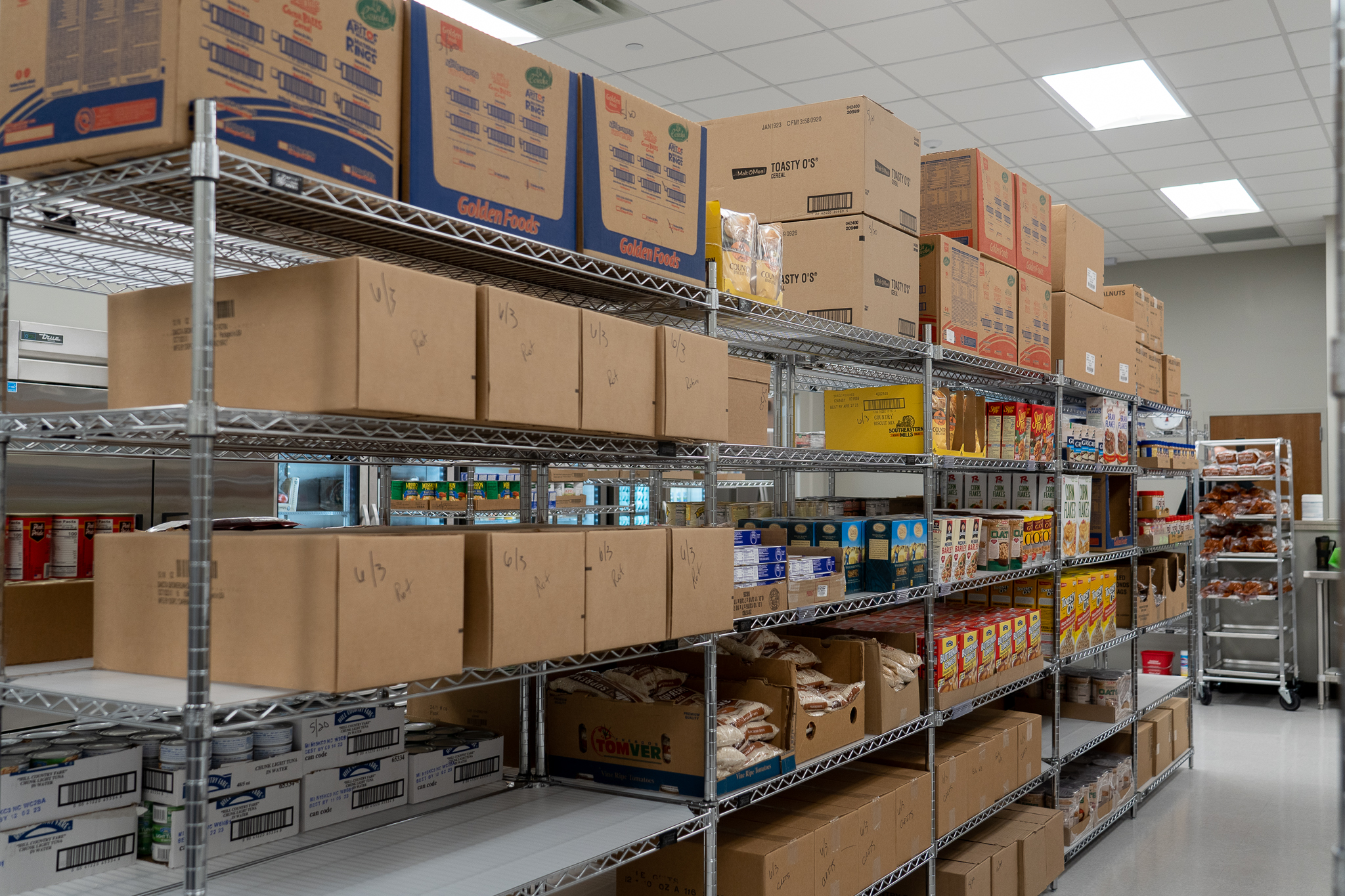 As the on-staff dietician, Tarie not only supports people in her caseload, but also those who come into the pantry. Because the pantry exclusively serves those who are living with HIV, people who come in may have very specific nutritional needs and Tarie is there to support that. In addition to an HIV diagnosis, though, folks might also have any of a number of health issues any average American may be facing today—high blood pressure, kidney disease, high cholesterol, or diabetes. "It's not just HIV," says Tarie, "whether that's just because people are living longer with HIV now than they did or the fact that some of the medications may cause some of these." With Tarie's support, folks can learn to use food as a tool for improving their personal health. "It's the challenge of getting people to understand that what they eat and their lifestyle play a big role in what they have and how they can treat and prevent that."
Image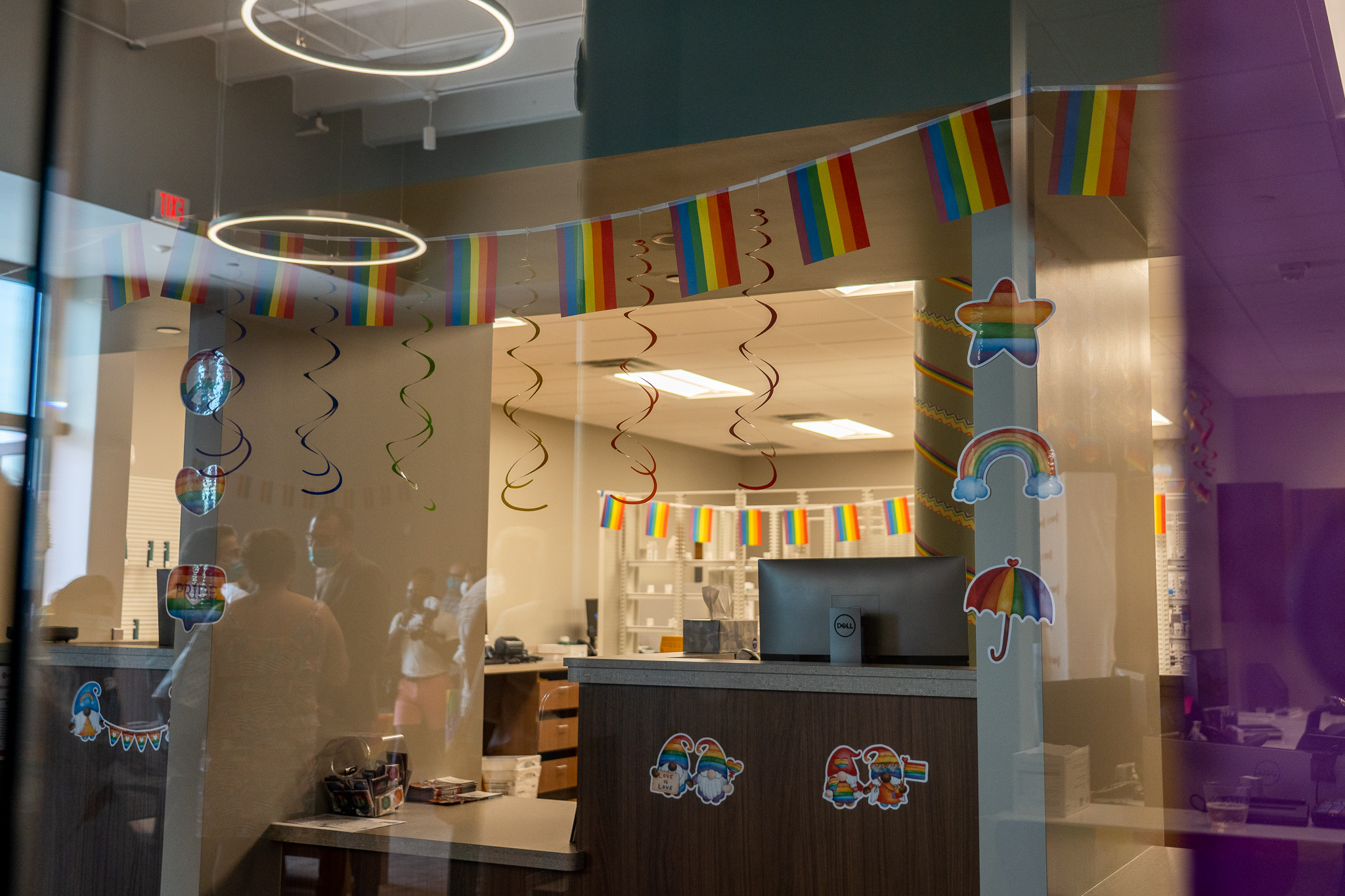 With such an integrated facility, Vivent Health is renowned for being one of the leading comprehensive health care services for folks affected by HIV. Earlier this year, it was also designated an "LGBTQ+ Healthcare Equality Leader" in the Human Rights Campaign Foundation's 2022 Healthcare Equality Index. "We believe that every client should be treated with respect," Tarie says. "Getting that diagnosis of HIV, however that comes about, can be a really scary and lonely time." Because Vivent Health offers comprehensive care under one roof, folks can feel more at ease with the care they receive, allowing them to build lasting rapport with staff. "There's that level of trust that's built versus not knowing where to go and what to do and what questions to ask," Tarie says of the Vivient Health experience.
Along with the growth that's come since the merger, Vivent Health of Austin received a capacity-building grant from the Central Texas Food Bank last year to help support the food pantry. With the funds, they were able to purchase a new freezer, metalwork tables, and a 12-month truck rental to pick up food from the Central Texas Food Bank and other local partners. With a food pantry space about twice the size of their previous location, the Vivent Health food pantry can support more people in need while maintaining health precautions and safety in place. Additionally, the new space also holds a room designated for nutrition education, where Tarie can hold classes and cooking demos.
Image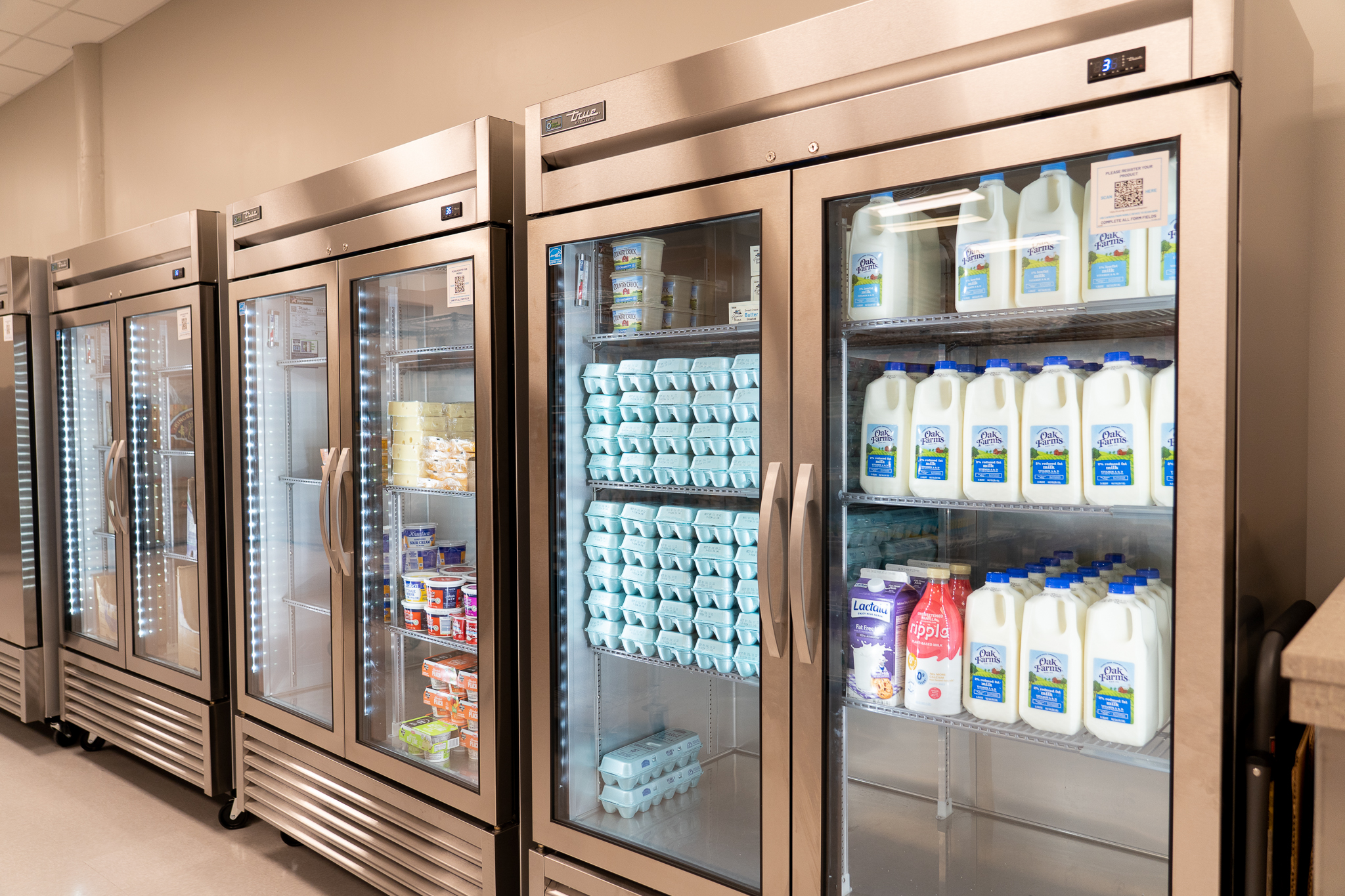 Apart from Tarie, there are only two food pantry employees on staff, leaving the team to rely mostly on support from volunteers. Because the food pantry is operated Monday through Friday, the organization is specifically in need of volunteers with daytime availability. "We're needing more volunteers because without [them], we can't run at the full capacity that we need to," Tarie says. It's thanks to the dedication of volunteers that the food pantry effort originally started back in the 1980's. "It was a volunteer who noticed that there was a need and he started giving people food out of the trunk of his car," Tarie recounts. From its humble beginnings as AIDS Services of Austin, the organization has grown to feed an average of 472 households each month with nutritious food and even household and personal hygiene items. "We hope we can just do more of that," says Tarie. "The goal is to feed as many people as we can."
We're proud to be a partner of such an outstanding leader in the Central Texas community. Thanks to all the folks at Vivent Health Austin for your tireless work to champion folks affected by HIV in our community, especially those facing food insecurity.
Image