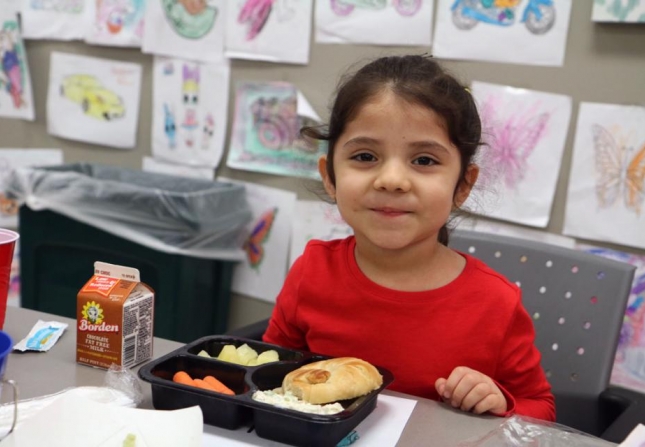 Opponents of the Supplemental Nutrition Assistance Program (SNAP, formerly food stamps) are using a new fraud scandal to smear the program and those who benefit from it.
Several news outlets have covered the story of
Colin Chisholm III and Andrea Chisholm
, a Minnesota couple who claim to be Scottish aristocrats and allegedly took more than $160,000 in welfare benefits while living in expensive homes and owning a $1.2 million yacht.
Abusing the system like this is unacceptable, and the families we serve ultimately suffer the consequences. Still, SNAP fraud is extremely rare and shouldn't be used to justify cutting benefits for families who really need help. Here are just some of the myths we hear most often from SNAP critics:
Myth: SNAP and other federal assistance programs are rife with fraud and waste.
SNAP has a strong record of integrity. The fraud rate is only about 1 percent, and its accuracy rate of 96.2 percent is considerably higher than other major benefit programs.
Myth: Federal agencies don't do enough to prevent and detect fraud.
The U.S. Department of Agriculture (USDA)
aggressively investigates possible fraud cases
, using SNAP purchase data to identify suspicious patterns. Electronic benefits transfer (EBT) has given the USDA new tools in detecting SNAP fraud. As a result, the fraud rate has dropped significantly over the past two decades.
Myth: Benefits often go to people who don't really need or deserve them.
The vast majority of SNAP benefits go to the most vulnerable among us. The average SNAP household has a gross monthly income of just $744, and 76 percent of these households include at least one child, elderly person or disabled person.
The need in our community is already greater than programs like SNAP can handle. Many of the Central Texans who turn to the Food Bank don't qualify for SNAP but don't earn enough to consistently feed themselves and their families. Or the benefits they do get aren't enough to last them through the month.
Your Food Bank directs resources to target these deficiencies. But every time SNAP comes under fire, the gap widens and becomes harder to fill. Remind your elected officials to make hunger a priority and protect SNAP and other federal nutrition programs.