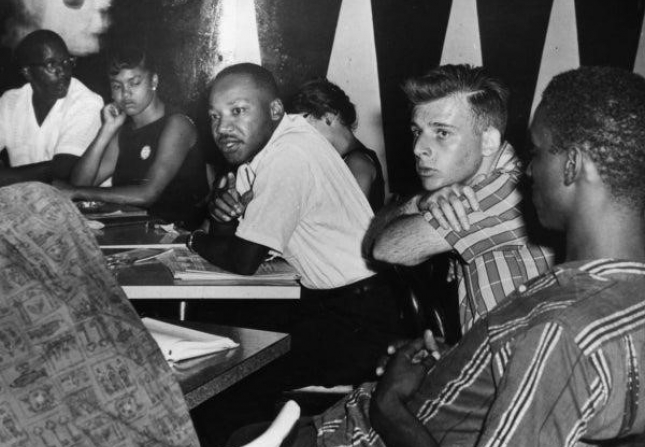 "Everybody can be great...because anybody can serve. You don't have to have a college degree to serve. You don't have to make your subject and verb agree to serve. You only need a heart full of grace. A soul generated by love."
-Martin Luther King Jr.
Martin Luther King Jr. was a tireless activist who fought for justice, equality and change. He understood the impact a group of people could make by working toward good. Through his work, King exemplifies love, compassion and service. Here, at the Food Bank, we see King's words come to life every day. 
When volunteers come through our doors, they become part of something bigger than themselves. Though they may only be here for a few hours, together, they have a lasting impact for individuals facing food insecurity. Sorting produce or directing traffic may seem like a simple task, but each action our volunteers take has a ripple effect. The fresh produce a volunteer sorted means a nourishing breakfast to help a child start the school day. A volunteer helping direct traffic means a senior can leave our distributions quicker to take their medication on time with food they just received from the Food Bank. 
Just as King represented hope for a better future, our volunteers spread hope in our community by helping provide nourishing meals so our community can thrive.  What better way to honor MLK than by serving others and making our community a better place through compassion and lover for each other. 
Though we will be closed on Martin Luther King Jr. Day to give all of our staff the opportunity to honor MLK, join us to celebrate his legacy during our Week of Service from January 16-23! Thanks to the social distancing measures we have implemented in our warehouse, our Week of Service will give individuals more opportunities to make MLK's words come to life. Sign up for a morning, afternoon or evening shift here. 
"Life's most persistent and urgent question is, 'What are you doing for others?"
-Martin Luther King Jr.