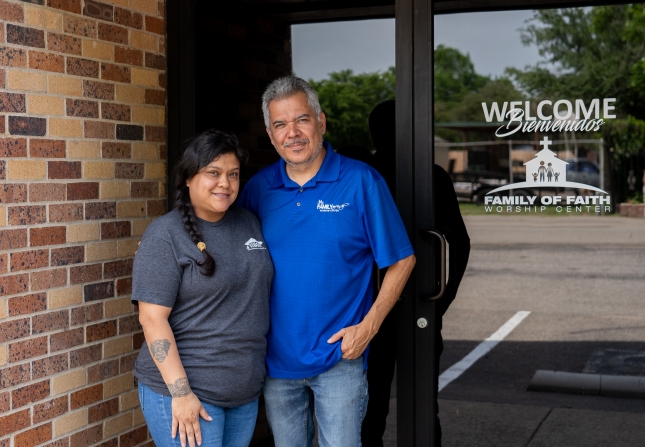 Twenty years ago, Family of Faith Worship Center could not have foreseen the direction their service work would take them. "We didn't even know we were going down this path," Pastor Ruben says. "We started out on a Sunday morning 17 years ago with a six foot folding table distributing bread from H-E-B." Today, they serve an average of around 900 households a month at their weekly distributions every Tuesday.
From that humble start to their pantry in north Waco, Family of Faith Worship Center gathered donations over time until they were able to build a warehouse at their current location in south Waco to properly store their donated food and afford a new forklift to help move it. However, it wasn't until they received a capacity building grant from the Central Texas Food Bank that they were able to make the most of the space. With the funds, Pastor Ruben and his team were able to purchase and wrap a new box truck, install pallet shelving and insulation in the warehouse, purchase new refrigeration, a pallet scale and an electric pallet jack. In addition to the new equipment, the food pantry was able to take on a part-time coordinator, Toni, to help run the pantry and warehouse. "It has alleviated the workload and stress, but it has also given us the capacity to distribute and serve more," says Pastor Ruben.
Image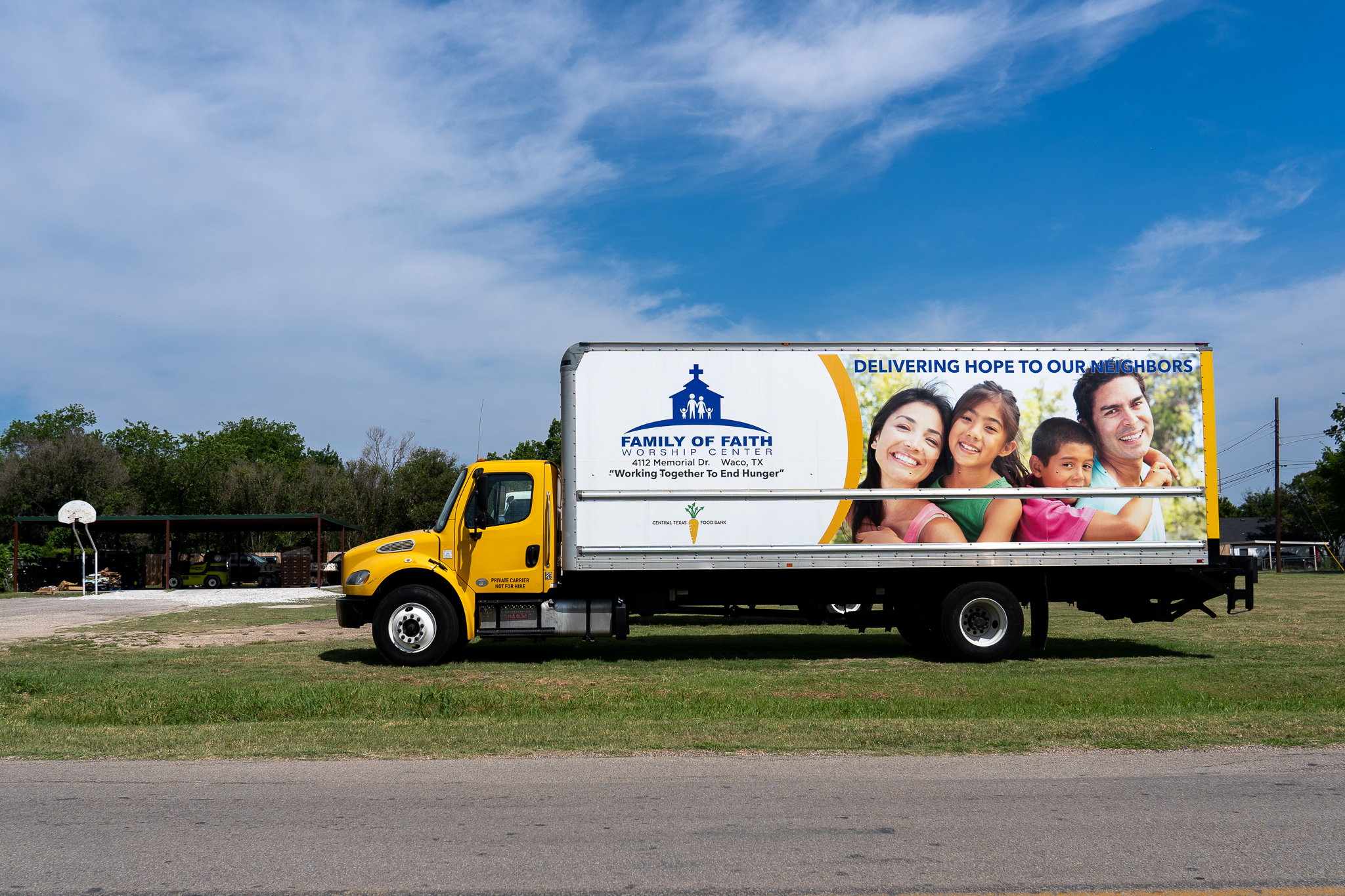 Image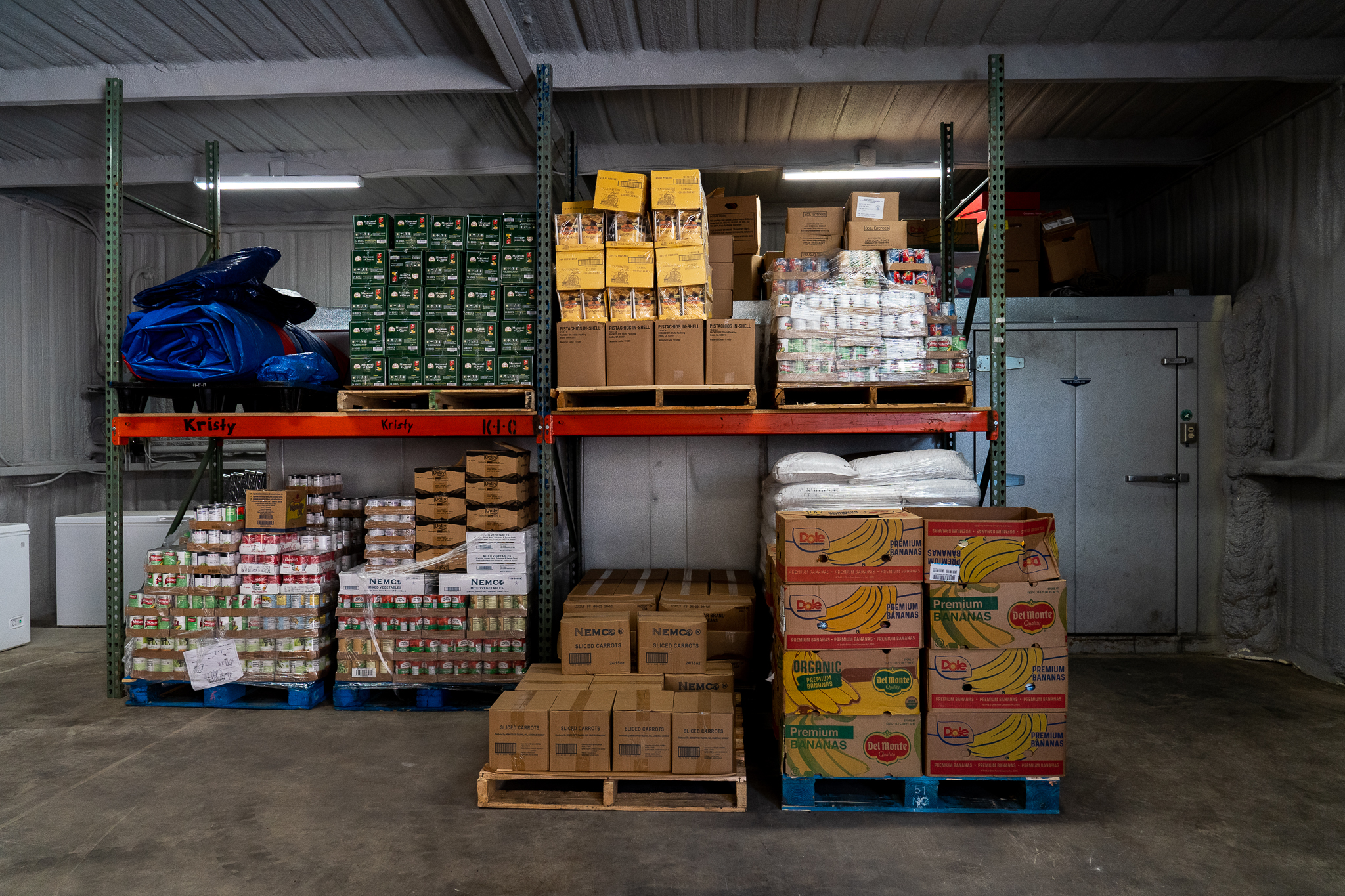 Reaching more folks and building relationships in the community is something that Family of Faith Worship Center has been doing for years. "I sincerely believe that we have made a very positive impact in our community," Pastor Ruben says. "We would have not been able to do that without the partnership, obviously, of the Food Bank and of the community that we have here." With the help of other local organizations, the Worship Center has been able to offer a variety of services to their patrons beyond food assistance, including health education, childcare, ESL classes and immigration services. Over the last 17 years, the pantry has built connections with dozens of agencies in their community to offer as much as they can to their neighbors, which has built a lasting trust in the organization.
However, the community's trust and appreciation in the organization isn't limited to the food pantry. It also includes a trust and appreciation for Pastor Ruben himself. Last year, after he suffered a heart attack, the local news ran a story on him and he was overwhelmed with support from the community. One man even approached him in person with tears and an embrace a month after his heart attack. Pastor Ruben recalls, "He said, 'You fed me when I was hungry and you prayed for my wife when she was sick with cancer and I'll never forget.'" The man and his wife had since recovered both in health and in their financial situation, but he never forgot his gratitude for the support Pastor Ruben offered him in his time of need. "They have opened their hearts," Pastor Ruben says. "We have become, over the years, a trusted source in the community."
Image
While the financial support from the capacity building grant has allowed Family of Faith Worship Center the chance to improve efficiency and reach, Pastor Ruben believes they will soon outgrow the resources they have, a situation amplified by the current economic climate. Of those neighbors that visit the pantry each week, a vast majority are not earning enough to support their families. "You have families who are working, they just don't make enough," Pastor Ruben says. "So people are really having to make a decision—do I buy food, do I buy groceries?" Many folks facing food insecurity in Waco are finding themselves in the same predicament as thousands of others are across our 21 county service area. With the rising costs of food and gas, families face increasingly difficult choices when it comes to their day-to-day expenses. "Over the past couple of weeks, we've seen the numbers increase," Pastor Ruben explains. "And with school now coming to an end…we just foresee that the increase in gas, the increase in groceries and school coming to a close is going to impact us greatly."