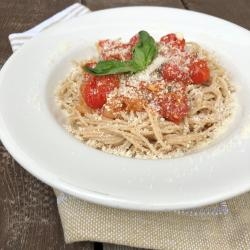 Ingredients
8 ounces of thin spaghetti pasta or pasta of choice
2 tablespoons olive oil
3 garlic cloves, finely chopped
½ onion, thinly sliced (about 1 cup)
3 pints cherry tomatoes
1 teaspoon salt
½ teaspoon ground black pepper
1 cup coarsely chopped fresh basil
Toppings
Garnish with grated parmesan cheese
Basil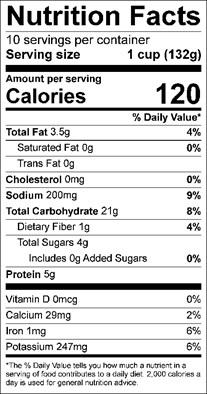 PREPARATION
Cook pasta in a large pot of boiling water as instructed on package; drain and transfer to a large bowl.
Meanwhile, heat oil in a skillet or wide saucepan over medium-high. Add onion and garlic and let cook for about two minutes. Add tomatoes, salt and pepper and cook, stirring occasionally, until tomatoes burst and release their juices to form a sauce, 6–8 minutes. Add in the chopped basil in sauce once it is done cooking.
Serve ½ cup of tomato sauce over ½ cup of pasta and garnish with more basil and parmesan cheese.
ADAPTED FROM
www.epicurious.com
Recipe modified by CHOICES Nutrition Education Program
Download the Recipe/Descargue la receta: