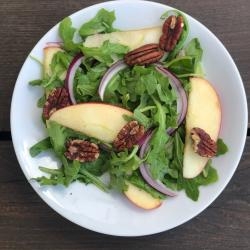 Ingredients
1/2 cup raw pecans
5 ounces arugula
2 small apples, cored and thinly sliced lengthwise
1/4 red onion, thinly sliced
1 large lemon, juiced
1 tablespoon honey
1/8 tsp salt
1/8 tsp pepper
3 Tbsp olive oil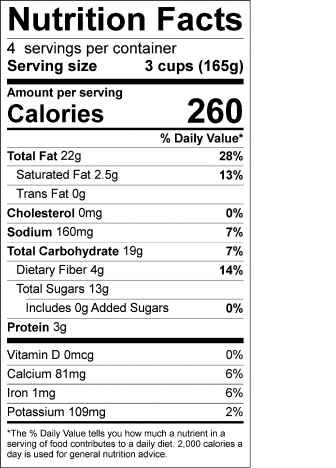 PREPARATION
Preheat oven to 350 degrees Fahrenheit and arrange pecans on a baking sheet.
Bake pecans for 8-10 minutes or until fragrant and deep golden brown.Remove from oven and set aside.
Add salad ingredients to a large mixing bowl.
 Prepare dressing in a small mixing bowl or mason jar by adding all ingredient and whisking or shaking vigorously to combine.
 Add pecans to salad and top with dressing. Toss to combine and serve immediately.
ADAPTED FROM
https://minimalistbaker.com/apple-pecan-arugula-salad/
Download the Recipe/Descargue la receta: