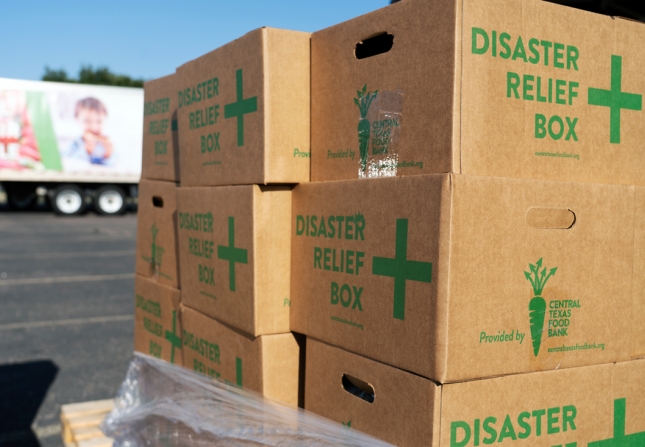 Hunger Action Month is here! As a hunger-relief organization, we're joining the nationwide movement to raise awareness about food insecurity and mobilize our neighbors to join us in the fight against hunger. With the increased need due to the pandemic, we need extra help to support our neighbors. It's easy to take action. Our community partners have made it simple to make a difference whether you're at the grocery store or picking up take out for dinner. Here's how you can help:

1. Feed It Forward, a new initiative from Austin Restaurant Weeks, helps provide thousands of meals to our friends and neighbors in need, while supporting the restaurant community. Here's how it works: order delivery, pickup, groceries, or beer, wine and cocktails from any participating restaurant and add the $5 Feed It Forward donation to the Food Bank before you check out. Check out participating restaurants here.  
2. Walmart and Sam's Club customers and members can round up their purchase at the register, online at Walmart.com, and in the Walmart app through September 30. Donations raised benefit the Food Bank.
3. To provide additional support to families during COVID-19, Crate&Barrel shoppers can donate to the Food Bank at the register through September 30. For every $1 donated, we can help provide four meals for Central Texas families in need.
4. Help feed families in need when you round up your purchase at the register at Central Texas CVS Pharmacies through December 31. Any spare change helps provide essential meals for families affected by the pandemic.
5. Support kids and families facing food insecurity when you shop at Randalls and give during their Nourishing Neighbors campaign from September 13-30. Randalls' customers can help ensure that Central Texas children have access to healthy meals when they donate at the register. 
You can find more ways to help during Hunger Action Month and throughout the year here.