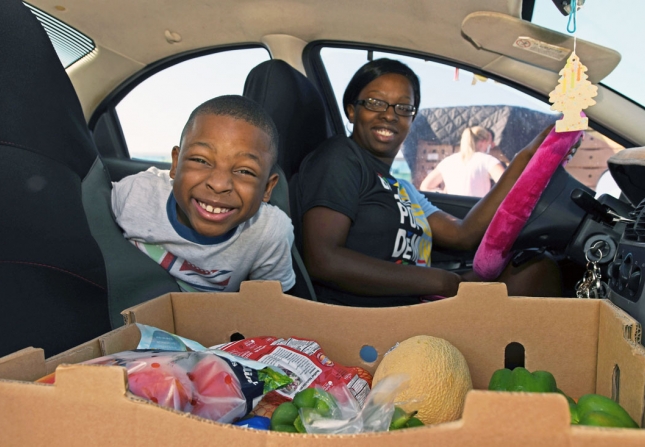 Childhood hunger is real. Here in Central Texas, one in four kids face hunger. That's why we're truly honored and thrilled to receive a $37,774 from the Randalls Foundation for their latest Nourishing Neighbors Breakfast for Kids fundraising campaign in Central Texas.
Thanks to Randalls' shoppers, funds raised will help provide 8,000 BackPacks for kids in need.  At the end of each week, participating children receive bags of healthy, nutritious, non-perishable meals that they take home with them and eat during the weekend. 
For a month, Randalls shoppers had the opportunity to make a donation to the Food Bank at the register. We can't thank our community enough for helping us ensure kids have access to nutritious meals. 
Special thanks to Randalls for supporting our community year-after-year. In addition to helping us raise meals for kids, they support our hunger relief efforts year-round with grant-funding, store campaigns and food donations. Thank you, Randalls, for making a difference in our community!