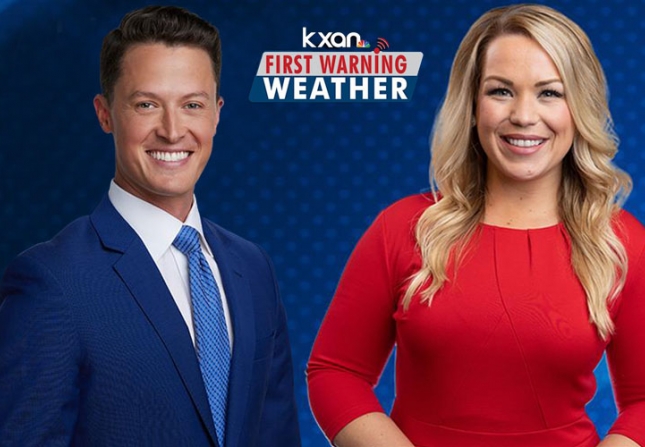 KXAN meteorologists David Yeomans and Kristen Currie are going head to head in a friendly competition to raise funds for the Central Texas Food Bank.
How can you help? Support your favorite meteorologist by donating and helping your team win. You can donate to Team Kristen here or Team David here. The competition ends on November 23. Whether Kristen and David win, our community is the real winner.
Donate to Team Kristen!
Donate to Team David!
The Food Bank helps feed Central Texans in need through a network of nearly 300 pantry partners and distribution programs across 21 counties. Additionally, the Food Bank provides nutrition and gardening education and helps families apply for federal assistance programs.
Hunger by the numbers
• 1 in 5 children in Central Texas are at risk of hunger
• 1 in 7 people in Central Texas are at risk of hunger
• 93 percent of the individuals the Food Bank serves are not homeless
• Nearly 2/3 of the households the Food Bank serves have at least one working adult at home