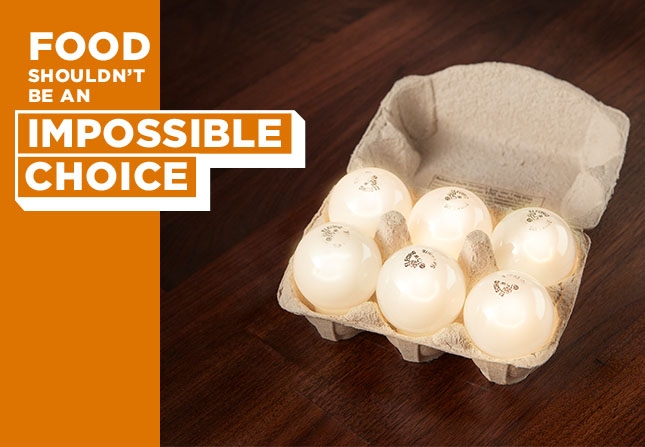 September is Hunger Action Month—a nationwide movement where we raise awareness about food insecurity and inspire our community to take action against hunger. For more than a year, the pandemic has caused even more families to face hunger. Food shouldn't be an impossible choice. What can you do to help? 
Volunteer
The pandemic has caused unprecedented demand and the Food Bank has stepped up to meet the need. That means the work our volunteers do is more critical than ever. Help us prepare food for distribution in our warehouse by inspecting, sorting and boxing food items. With kids back in school, we also need volunteers in our kitchen to help prepare afterschool meals for kids. 
If you prefer the outdoors, head to a Mobile Food Pantry near you to distribute food to Central Texans in need or take a mini road trip to one of our rural Mobile Pantries. Learn about organic gardening when you volunteer in our garden to tend and harvest produce for families in need. Sign up to volunteer for a shift here. 
Play our Hunger Action Game
In a choose-your-own-adventure style game, learn about food insecurity. Manage a family's budget as they face difficult choices throughout the month. Play the game here. Once you're done playing, help spread awareness about hunger by sharing the game on your social media platforms with your friends and family.
Advocate 
Make your voice heard to make a real impact in the fight against hunger. This month, Congress will be considering funding for the National Defense Authorization Act, including the Military Family Basic Needs Allowance (MFBNA). Texas leads the country for food insecurity in military families, with one in six facing hunger. The MFBNA seeks to alleviate food insecurity among the families of low-income active-duty service members by establishing a basic needs allowance to bridge the gap for personnel who don't qualify for benefits through the Supplemental Nutrition Assistance Program (SNAP) and other federal nutrition assistance programs.  Raise your voice and contact Senator John Cornyn's and Senator Ted Cruz's offices to express your support for military families through the MFBNA.  Using the links, select "Defense" as the topic you'd like to discuss and help us in our efforts to establish a basic needs allowance for Central Texas active-duty service members! 
Fight Hunger Around Your Community
Take on the heat as you sample hot sauces at the Austin Chronicle's Hot Sauce Festival from 3-9 p.m. on September 12 at the Far Out Lounge and Stage. Tickets are $10 online, $15 at the door and $5 from each ticket sale goes to the Food Bank. Get tickets here.
Help End Hunger when you give back to the Food Bank at your local H-E-B through October 26. Look for the $1, $3 or $5 donation pad at the register or add your donation online when you shop curbside. 
During the Randalls Nourishing Neighbors campaign, help ensure our youngest neighbors have access to nourishing meals. From September 12 to October 9, Randalls shoppers can donate to the Food Bank at the register. 
Give back and drink in good spirt with Dripping Springs Distilling from now through November. For every bottle sold, the distillery will donate a portion of sales to the Food Bank.