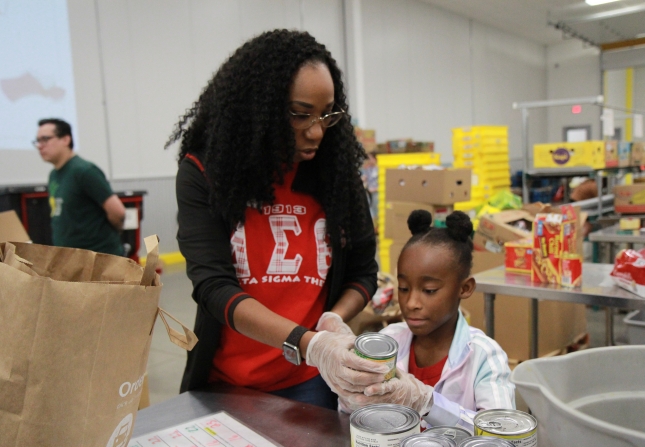 This Monday, Martin Luther King, Jr. Day, Delta Sigma Theta and Zeta Phi Beta Sororities visited the Food Bank's warehouse for a volunteer shift. Both sororities were each participating in their organizations' Service Days by giving time back to those facing hunger in our communities.
Founded on January 13, 1913 at Howard University, Delta Sigma Theta celebrated their Founder's Day last Friday—an impressive 110 years of service. The sorority was founded to "promote academic excellence and provide assistance to those in need", the latter of which shows in their extensive service work across the country.
Image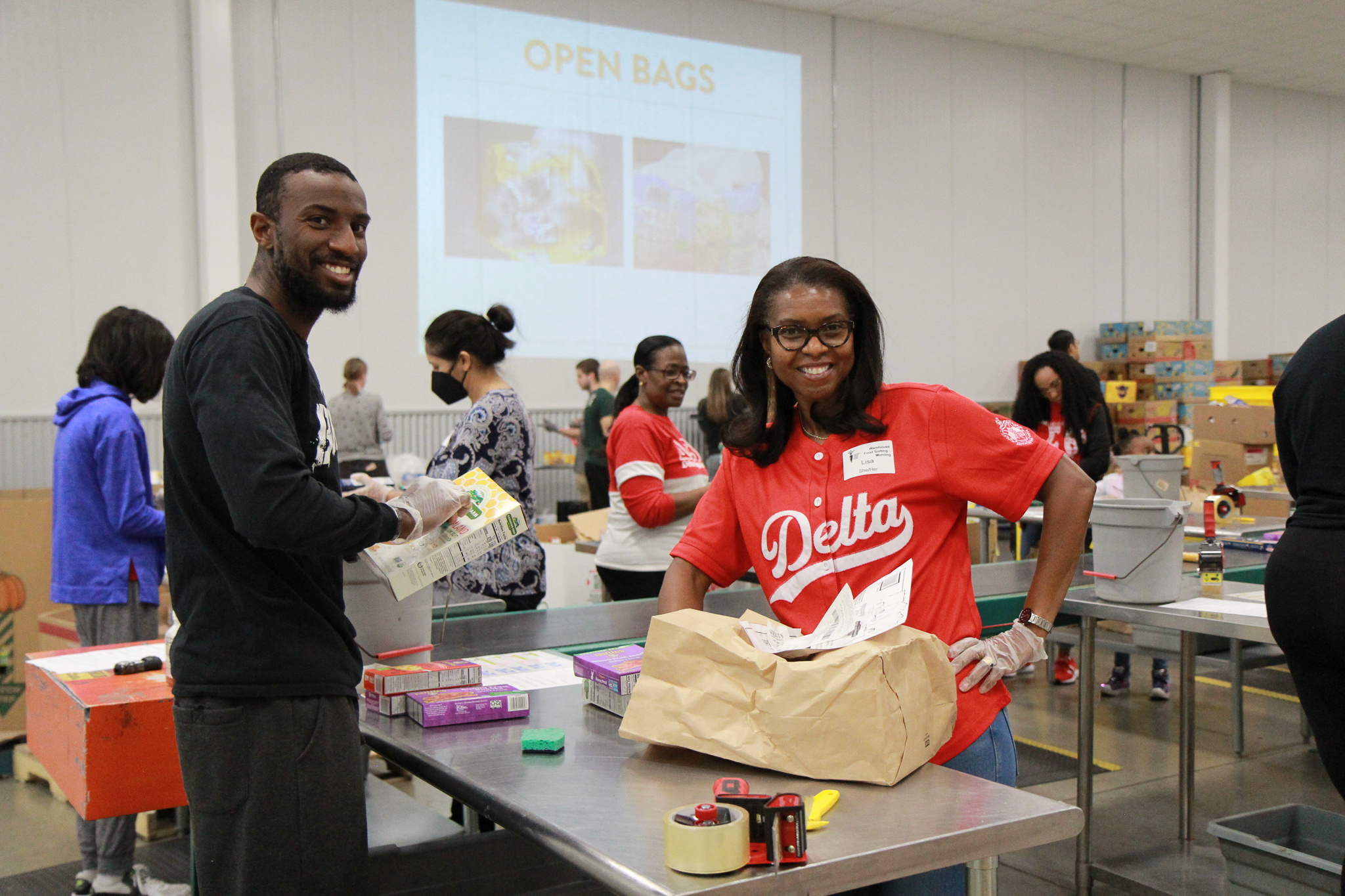 Not far behind, Zeta Phi Beta was founded on January 16, 1920 at Howard University and celebrated a legacy of 103 years of service on Monday. Devoted to scholarship, service, sisterhood, and a finer womanhood, the sorority's motto is "a community-conscious, action-oriented organization." A motto they live up to through their commitment to community action.
Image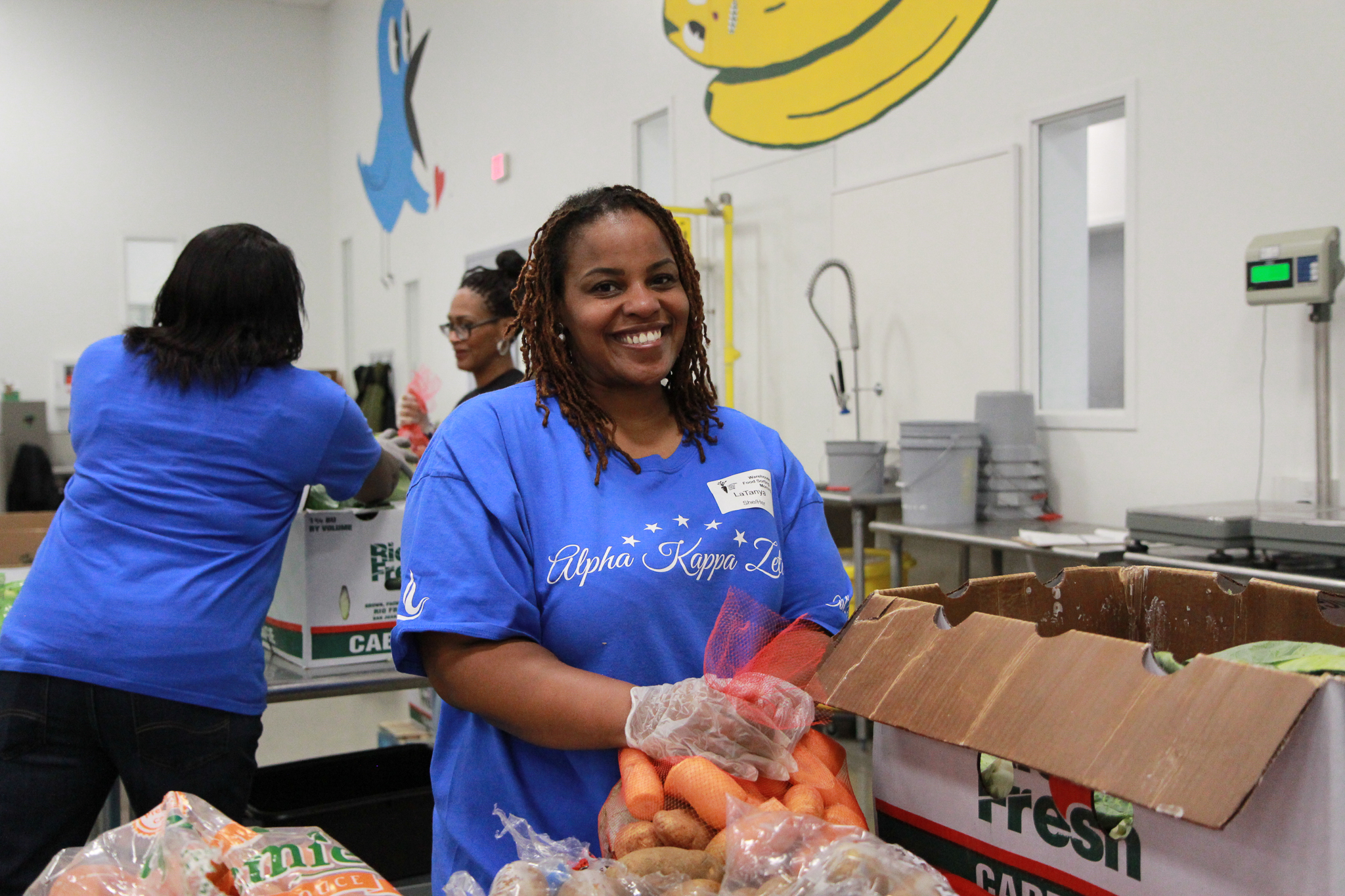 The work we do at the Food Bank would not be possible without volunteers. We are honored to work with two amazing organizations of women like the Delta Sigma Theta Sorority and the Zeta Phi Beta Sorority, both of whom have an incredibly long history in the world of service and community action.
As Dr. King so eloquently put it, "Everybody can be great, because anybody can serve. You don't have to have a college degree to serve. You don't have to make your subject and verb agree to serve. You only need a heart full of grace. A soul generated by love."
While we take this week to honor his legacy through celebrating Service Week, it's important to remember that there are people struggling in our community year-round. Volunteering is just one of the many ways we can choose to honor Dr. King. If you feel inspired to take action to support our Central Texas community, you can sign up to volunteer now.
"Life's most persistent and urgent question is, 'What are you doing for others?"
-Martin Luther King Jr.