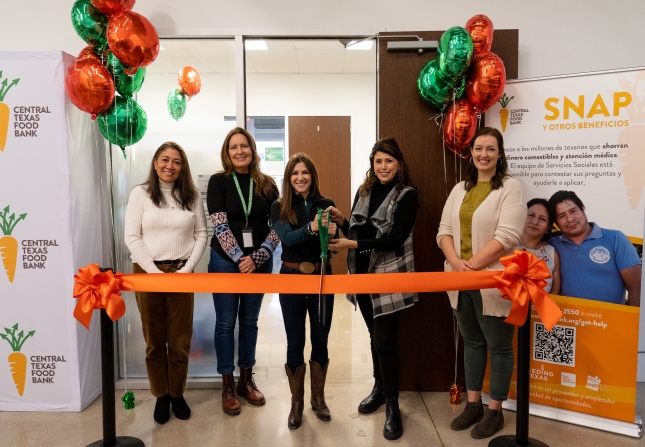 The Central Texas Food Bank celebrated the official launch of its newest direct service program, our first ever onsite food pantry which will provide emergency access to free and nutritious food for Central Texans in need. Austin City Councilmember Vanessa Fuentes from District 2 joined Central Texas Food Bank President & CEO Sari Vatske for opening remarks to kick off the ceremony before officially cutting the ribbon. Feeding Texas staff and members from the Feeding America network were also present for the event to show their support.
Image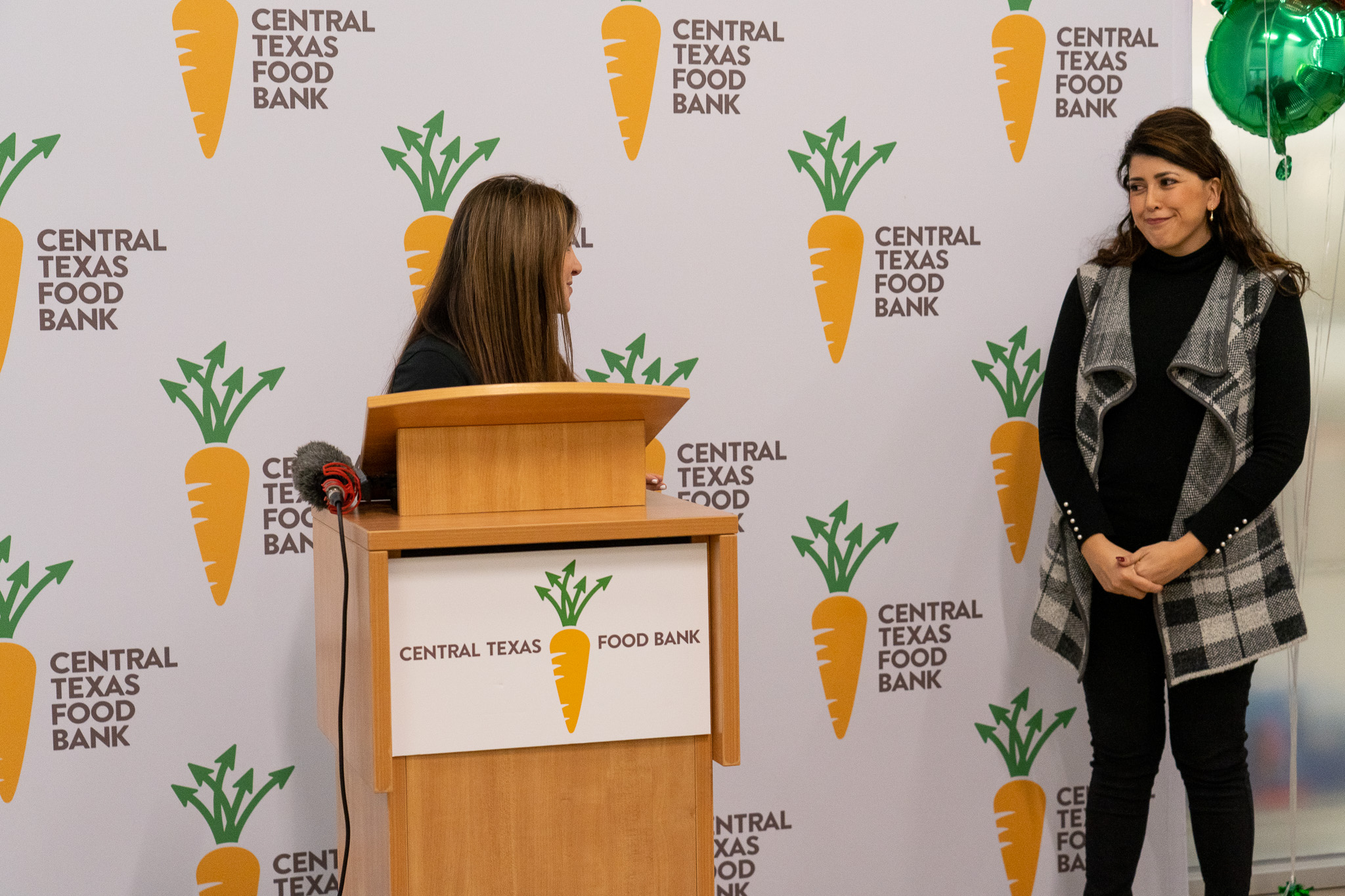 The onsite pantry provides a healthy mix of fresh and shelf-stable food, including produce grown in the Central Texas Food Bank garden. Those who access the pantry will experience a dignified shopping experience, choosing the types of food that best meet their needs. Located inside the Food Bank's south Austin campus at 6500 Metropolis Drive, the pantry is open Monday through Friday from 9 am to 4:30 pm. Neighbors in need of support can call 855-366-3401 to connect with our Benefits and Emergency Services team for an appointment.
This is only the first of many direct service initiatives the Central Texas Food Bank has in store for 2023 as we continue to look at the root causes of hunger and how best to serve our community's needs. In addition to providing emergency food access, the pantry will offer our neighbors the opportunity to connect directly with our Benefits and Emergency Services team to find support for additional services they may qualify for, such as SNAP and other government assistance programs. We believe that this holistic approach to ending hunger in our community allows our neighbors the ability to find more empowerment and stability in their lives. The combination of providing emergency food access coupled with the support of government assistance programs is what can help us bridge the meal gap here in Central Texas.
Image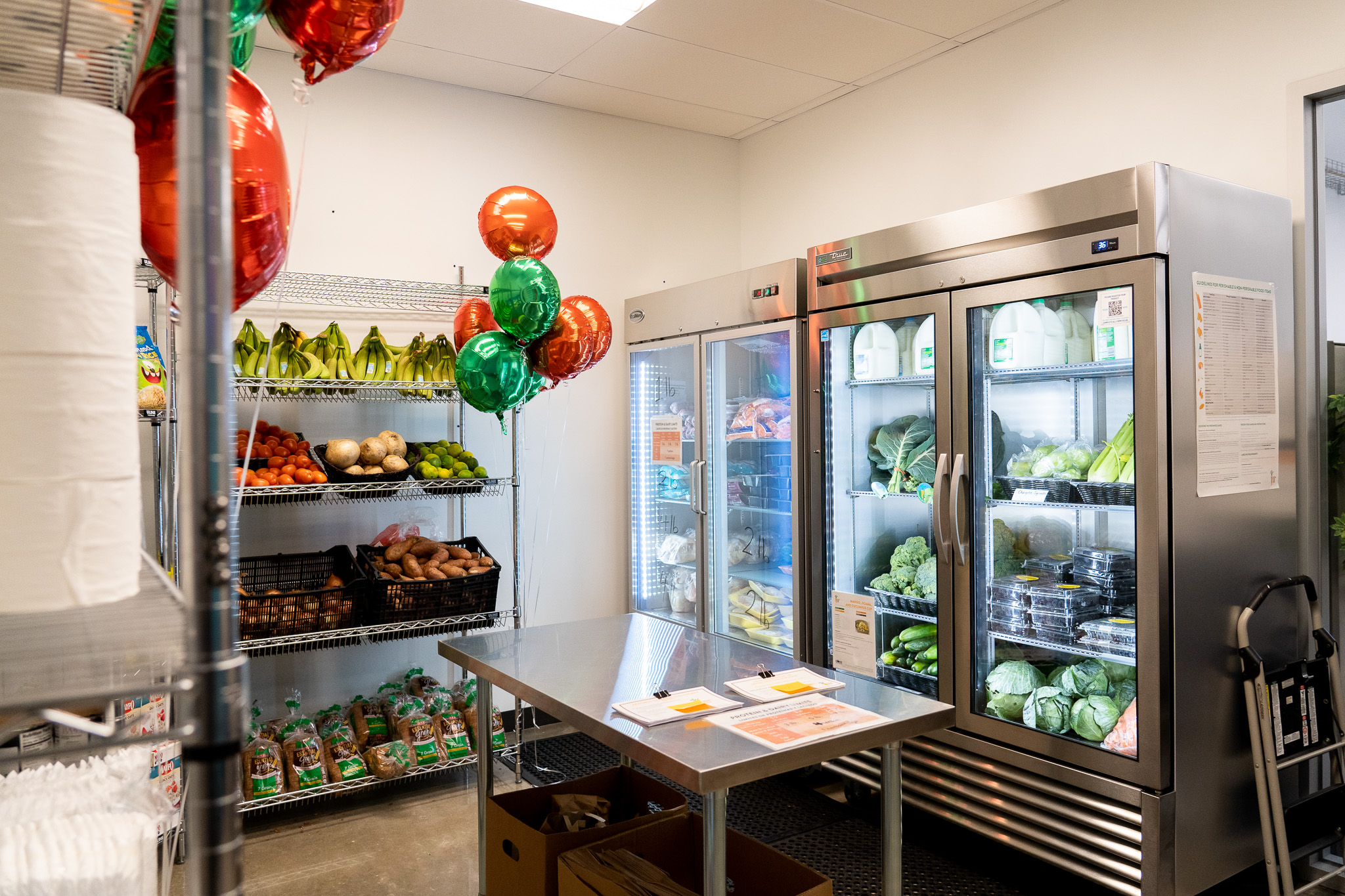 The Central Texas Food Bank is honored to serve our community thanks to the support of our donors, community partners, elected officials, volunteers, Partner Agencies and food bank networks. We are especially grateful to Councilmember Fuentes and our friends from Feeding America and Feeding Texas who showed up to express their support for this newest endeavor.
Image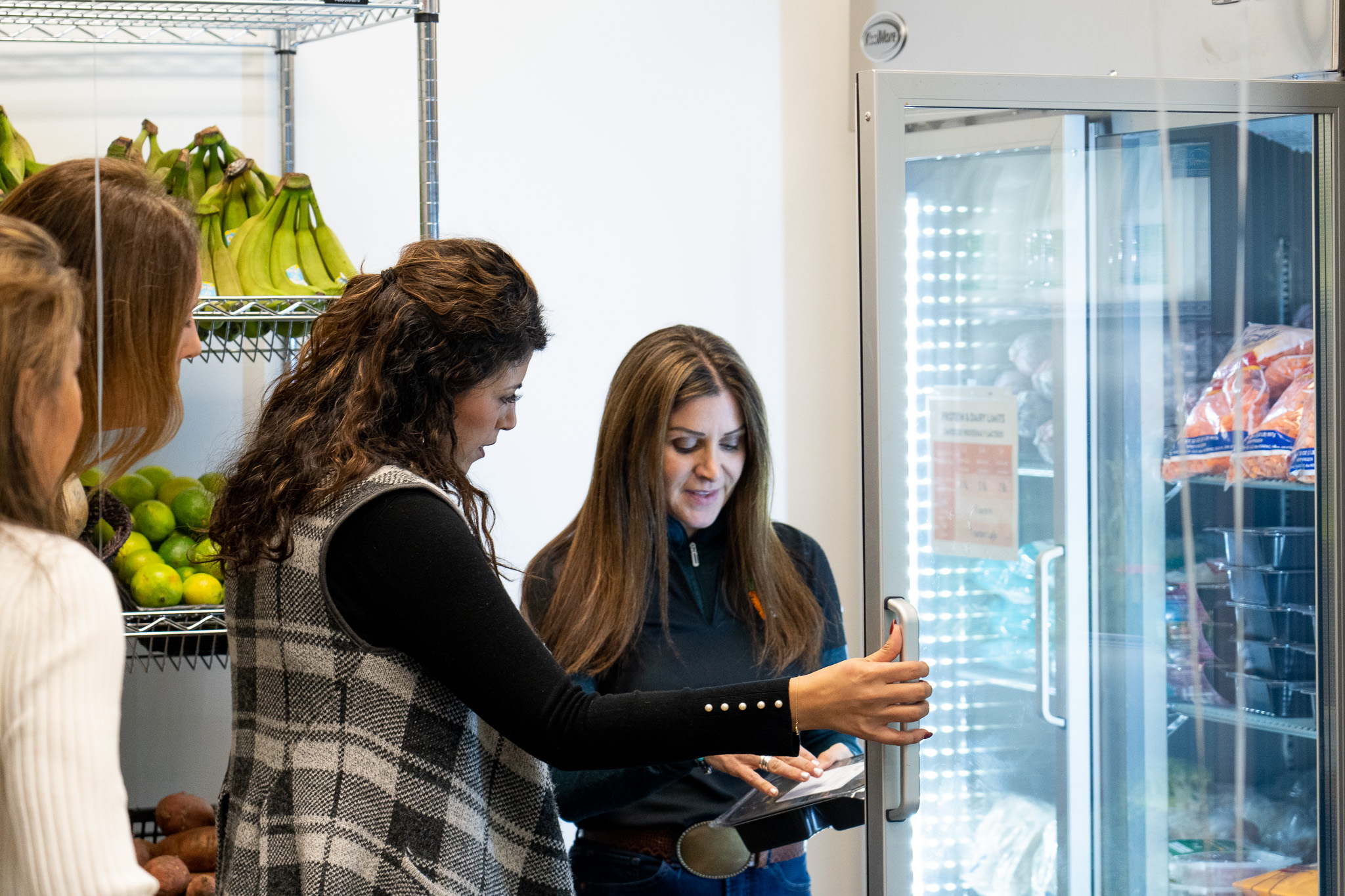 Together, we can end hunger.