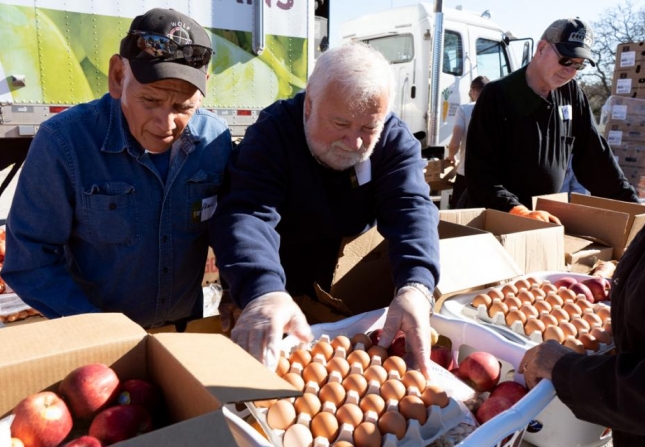 Hunger is a serious issue in Bastrop County. More than 10,000 individuals or 12.5 percent of residents don't know where their next meal will come from.
Though the Central Texas Food Bank is headquartered in Austin, we serve 21 counties in Central Texas, including Bastrop County.
Bastrop County residents who need food assistance can get help at one of the Central Texas Food Bank's pantry partners located in Bastrop, Elgin, Cedar Creek, Red Rock, Rosanky and Smithville. Individuals can find a pantry near them by clicking here.
In addition to our partner food pantries in Bastrop County, families in need can also get help at the Food Bank's Mobile Food Pantry distributions:
Ridgeway Baptist Church: every first Wednesday of the month from 9-10 a.m.
Cedar Creek Middle School: every first Saturday of the month from 9-10 a.m.
For the most up to date schedule information on our Mobile Food Pantry distributions, please call our hotline at 512-684-2559.
Individuals seeking food assistance at a pantry partner or Mobile Pantry will receive food at no cost. When you arrive, you will be asked to fill out a basic form declaring that you need help with food.
Please bring a food cart or several reusable bags to take your food to your final destination. Be sure to ask how often you may visit or use services.
If you need assistance finding a pantry near you, please give us a call at 512-282-2111. For more information on other resources the Food Bank provides, click here.