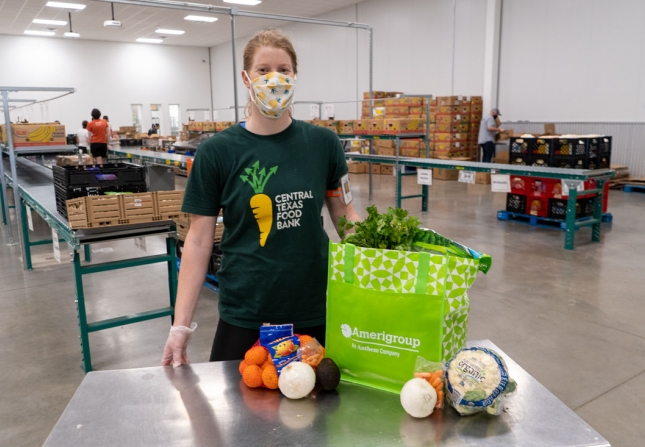 COVID-19 has transformed every aspect of our operations from adding additional food distributions to meet the increased demand to adapting our volunteering shifts to ensure the safety of our staff and visitors.
Since the pandemic began in March, we have distributed more than 22 million pounds of food to meet the growing demand and are serving nearly 90,000 individuals each week. As our team works 24 hours a day to ensure families have access to nourishing food, our community has been so generous in helping make our staff's day even better.
Image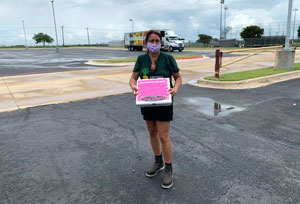 We can't fight hunger on an empty stomach. We are so grateful for all the companies who have treated our staff to meals: Panera, Austin's Pizza, Build-a-Sign, H-E-B'S True Texas BBQ, Taco Cabana, Texas Gas Service, Snarf's Sandwiches, Unilever Food Solutions, Austin Chinese-American Network, Pizza Hut, Legal Shield, Spicy Bite, and Crave Snack boxes from First Stop Health.
Image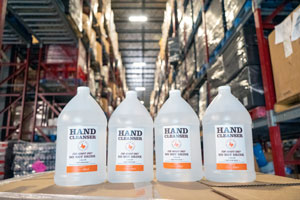 With the new safety measures and additional hand sanitizing stations in our facility, we're so thankful for all the hand sanitizer donations we've received to keep our staff and volunteers safe. Thank you: Tito's Vodka, WP Engine, Green Goo, Puracy and Violet Crown Spirits Distillery.
As we adapted to mass distributions to serve more families at a time, an issue we encountered was that not all locations had a restroom on site. Texas Disposal Systems (TDS) gave us a hand. Thank you, TDS, for donating a clean, air-conditioned portable restroom for our staff and volunteers to use while serving our community outdoors.
Special thanks to Build-a-Sign for donating signage for our distribution sites. The signs help keep our distributions running smoothly. Additionally, we're thankful for Amerigroup's donation of 5,000 reusable bags to use at our distributions.
Image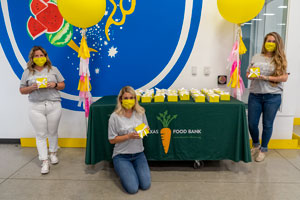 We're so grateful for all the ways our community shows their appreciation. Thank you, LegalShield, Ameritas and H-E-B, for providing gift cards to our staff. Special thanks to Vans for donating sneakers to help us keep moving. Thank you, Kendra Scott, for recognizing our volunteers' work with succulents and jewelry.
Huge thanks to our community for helping us do the work we do. We couldn't do it without your generosity!