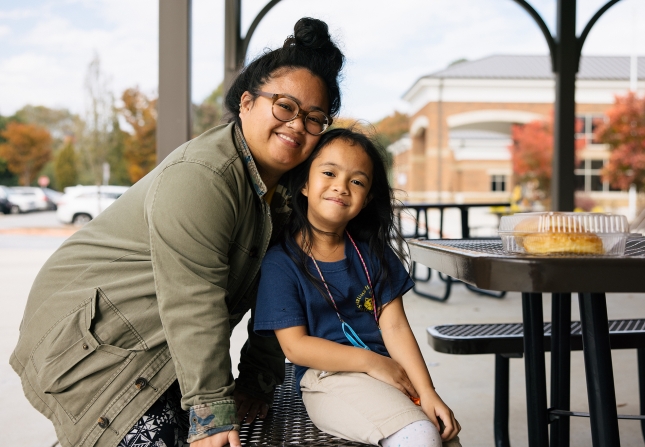 Y'all have done it again! For the THIRD year in a row, your collective donations got the Central Texas Food Bank to the top of the leaderboard on Amplify Austin Day! We are blown away by the power of this community and the passion you share to end hunger alongside us.
We cannot adequately express our gratitude for the number of folks who contributed to the Central Texas Food Bank's I Live Here I Give Here fundraiser in one form or another. It takes a village and we could not do it without you!
With the support of all the amazing fundraisers and donors who contributed, we finished at the top of the leaderboard with over $387,000 raised to support Central Texans facing hunger! Thank you so much to the 1,500 donors who made it possible through overwhelming amount of generosity to our cause.
Thanks to your efforts, we were also fortunate enough to take home the following prizes:
• $5,000 Grand Prize for Most Dollars Raised on Amplify Austin Day
• $2,500 Grand Prize for Most Dollars Raised during Early Giving
• $1,000 Hourly Prize for Most Individual Donors between 2pm-3pm on March 2
To help us start strong, Amado DeHoyos was generous enough to provide us with a $10,000 match on March 1 up until the start of Amplify Austin Day at 6pm. For the Early Giving period prior to that, our friends at McCullough Heating and Air pledged a $25,000 match!
For the Day of Giving, the Juried Family Foundation, Paul and Gloria DeVere, and The Nobelity Proejct and the Louisiana Charities Trust teamed up to provide $2,500, $10,000, and $20,000 (respectively) to match gifts made on Amplify Austin Day!
Thanks so much to our generous sponsors for inspiring so many unique donors to contribute to our cause for this year's event—we could not have done it without your support! Because of all those who sponsored, fundraised, and gave, our Central Texas neighbors can continue to count on the Food Bank for the help they need to feed their loved ones.