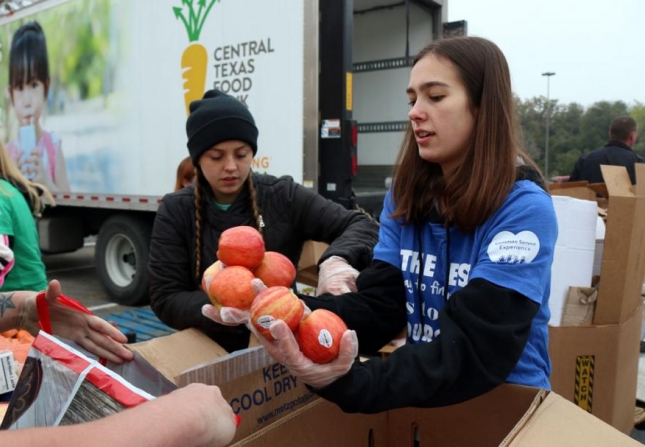 Amplify Austin was a huge success thanks to you! We're blown away by the generosity of our neighbors in helping us close the meal gap in Central Texas.
Thanks to 1,150 donors, the Food Bank raised $317,603 during Amplify Austin, setting a new record!
It was incredible to see our community step up to help close the 30 percent meal gap for the next three months. Thanks to your support, our most vulnerable neighbors will have nutritious food.
To kick off the event, our former CEO and President, Hank Perret, matched donations up to $10,000 during the first six hours of Amplify. Thank you, Hank, for inspiring others to give.
This year, we had a record amount of puppy fundraisers helping us raise food for their human friends. Their puppy-dog eyes encouraged others to make a gift for families in need. We loved seeing all their adorable pictures helping us fight hunger.
We also had a huge surprise from our friends at WP Engine. When WP Engine founder Jason Cohen announced he was matching donations up to $5,000, he inspired two other tech leaders to match his funds for a total match of $15,000. They broke their initial goal of raising $10,000 and raised almost $25,000.
This year, once again, St. David's Foundation, is matching donations up to $1 million. Thank you, St. David's Foundation, for helping nonprofits make an even greater impact.
The Food Bank was one of 746 nonprofits that participated in Amplify Austin hosted by I Iive Here I Give Here. Overall, the event raised $11,221,087 for the greater Austin area. It's amazing to see our community come together to give back.
An extra special thanks to everyone who supported the Food Bank this year. Without you, we wouldn't be able to help feed families in need.
Thank You for Helping us Close the Meal Gap! from Central Texas Food Bank on Vimeo.