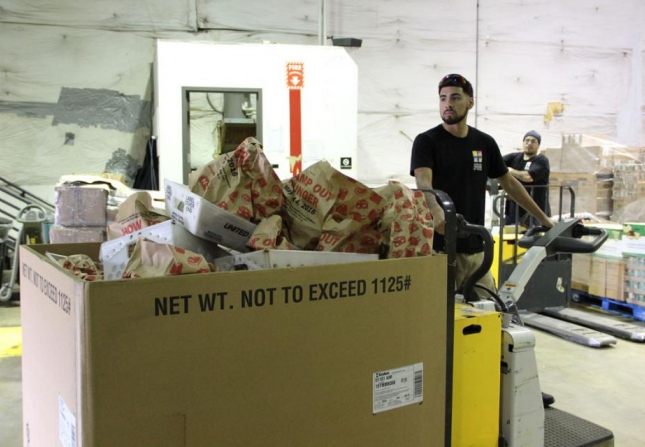 Arriving at the Capital Area Food Bank with three trucks filled with food, 7-year-old Mace Massingill delivered 5,147 meals for Central Texans in need, exceeding his goal by nearly 4,000 meals.
Mace captured the hearts of Austinites when he announced he wanted to raise 1,000 meals to help the Capital Area Food Bank feed those who are food insecure following a small family food drive during Thanksgiving. You can see more of his story, as reported by KVUE-TV, here.
"I wanted to collect food for the Food Bank, because I feel no one should have to search the trash for their next meal," Mace said.
Mace and his parents put a plan in place and began collecting cash and food donations from friends and families. But following news media coverage on Jan. 2, Mace began experiencing an outpouring of support from neighbors, school friends and other Austinites wanting to help him reach his goal.
"We were in awe and inspired by it, and it's truly amazing how many people supported him," Holly Massingill, Mace's mother, said.
Virginia Bayer, a volunteer with Capital Area Food Bank Partner Agency Hope Lutheran, said she was amazed to see a 7-year-old collecting food to help feed people.
"I just think it's wonderful," Bayer said. "He's making a difference."
Mace said he plans on hosting a food drive every year, making the goal 1,000 meals higher than the year prior.
"It will be 2,000 than 3,000 than 4,000, and I'll keep going until nobody is hungry," Mace said.
Last year, the Capital Area Food Bank provided about 26 million meals to Central Texans.