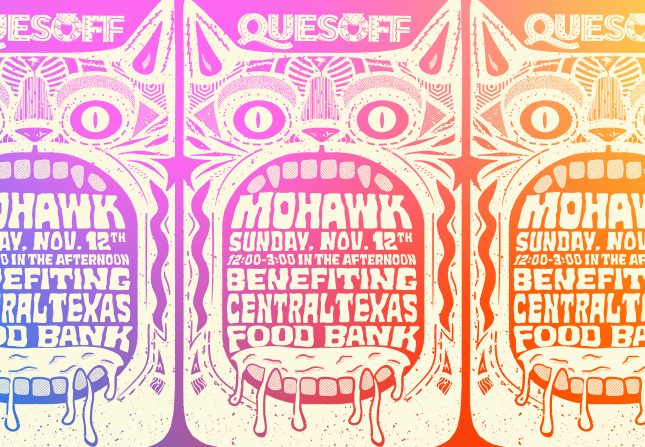 Quesoff, THE celebration of all things melted cheese, will take place at Mohawk Austin on Sunday, November 12th from 12pm to 3pm. Restaurants, top chefs and home-cooks will battle for glory in four categories - Meaty, Spicy, Veggie and Wild Card. A Best in Show will also be awarded to the overall top queso dish as decided by the esteemed panel of judges.
100% of ticket sales will directly benefit Central Texas Food Bank.
Tickets are on sale now! Click here.
Call for competition entries is open! All are welcome to enter - no fees. Click here to submit your entry.
2023 Judges:
Mama Duke (Award Winning Musician & Recording Academy Member)
Trennis Jones (VP of Community Impact, Austin FC)
Tania Ortega (Writer/Digital Creator, Austin Food Magazine) Jennifer Sinski (Executive VP, Giant Noise)
Hayden Walker (Editor in Chief, Austin Food Magazine)
Thank you to our 2023 sponsors:
Follow us on socials!
Instagram - @quesoffATX
Facebook - https://www.facebook.com/quesoff
Mohawk Austin
912 Red River St.
Austin, TX 78701
United States